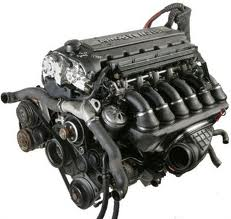 We are supporting the V70 as well as the XC70 vehicles with replacement engines in used condition for Volvo cars
Tampa, FL (PRWEB) June 16, 2015
Volvo is one of the brands that has been updated with new inventory for replacement parts at the Powertrain Guys company in 2015. The company is now featuring I6 used Volvo 3.2L engines to help owners of luxury vehicles or small body shops find a source of inventory to buy online at http://powertrainguys.com/volvo-v70-3-2-engine.
The P3 platform motor blocks that are positioned for sale on the web through the PTG website are compatible with both AWD and 2WD vehicles. These units are the standard blocks and not the later manufactured turbo editions that were marketed by Volvo. People searching for the 235 horsepower editions will be able to buy these editions at a discount.
"We are supporting the V70 as well as the XC70 vehicles with replacement engines in used condition for Volvo cars," said a Powertrain Guys sales specialist.
The executive car inventory of inline 6-cylinder blocks that are now listed at the PTG website is in addition to the manual and automatic gearboxes that fit into Volvo motor vehicles. In an effort to provide the maximum compatibility, all 3.2-liter builds can be fitted with the 5 and 6-speed transmissions listed separately for sale this year.
"Our working relationships with import automobile parts dealers has made it easier to acquire good condition spare parts inventory for consumer sales," the specialist added.
The Powertrain Guys company will continue to support various brands of automobiles, pickup trucks and minivans by way of its powertrain products inventory in 2015. For the rest of the year, all inventory supplied with be shipped out with a brand new extended warranty plan.
About PowertrainGuys.com
The PowertrainGuys.com company is a direct sales resource for gearboxes, motors and transfer cases for 4x4 and 2x4 vehicles in the United States. The company deals only in used products and supplies discounts for all buyers. The PowertrainGuys.com company has its team of professionals working daily to answer phone and web based questions about current inventory on sale.