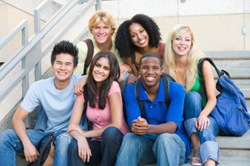 It was almost like Pythago-what?...Then I saw a 167 for my quant score! I almost screamed in the test center (but waited till I got out the door).
Los Angeles, CA (PRWEB) October 09, 2014
What says fall? Is it the changing leaves? Not so much. Is the slight chill in the air? Not really. Is it the tacky Halloween costumes? Closer, but not quite. Is it the sound of students chattering their teeth, biting their nails, and just plain freaking out about high-stakes tests? Bingo.
"Honestly, terrified was the word," says Rodrigo, a high-school senior from Los Angeles. "It was like is 'UCLA attainable?' And, the SATs would be the biggest obstacle. But, the sessions with The Stimulus Effect since the early spring have really helped. The June test was great--700 on math, 670 on verbal, and a 650 on writing. With a little more practice, the October test will be even better."
Trisha, from Mission Viejo, CA had a similar experience for her GRE. "It's been a while, so those formulas were a little unfamiliar (though I had done pretty well in math). It was almost like 'Pythago-what?' In working with my Stimulus Effect tutor though (doing drills, working on customized follow-up exercises during the week, and taking full-length tests during the weekends), I reacquainted myself with the content (especially in geometry). I was able to schedule for the Monday test, back on September 29, and thinking even up to the night before that maybe waiting till October would have been better. Then I saw a 167 for my quant score! I was thrilled! I almost screamed in the test center (but waited till I got out the door)."
The Stimulus Effect has helped Rodrigo, Trisha, and nearly 20 other students excel on standardized tests during the second and third quarters through tailored exercises that emphasize strategy and the development of fundamental skills. Here are cornerstones of the company's method:
1) Customized exercises that pinpoint unique skill gaps rather than a "one-size" fits all
approach
2) Intensive sessions and challenging follow-up exercises in-between to reinforce
understandings
3) "Translation" of complex math concepts into everyday terms that aids retention
4) "Answer targeting" that enables students to identify the best choices even before solving
5) "Streamlined-reading" strategies that enable students to zero-in on answers (without
reading everything)
6) Interactive sessions that make learning and test-prep (get ready for it) fun
Test anxiety plagues many students during the fall as they try to maximize their scores for college applications. But, with the customized guidance The Stimulus Effect offers, they pull through. The firm wants to be able to help even more.
"Through supplemental educational services, or SES, we have even more opportunity to work with students, particularly those who are disadvantaged," says Arziki Phenyo, The Stimulus Effect's Founder and Director. "These students are immensely talented; they just haven't had the support, nor the access to the resources, that many of the highest-performing students have. We also need the resources to help them meet, and ultimately exceed, grade level. Chase is offering grants to 20 businesses that are making a difference, and we need 250 votes by October 17th to be considered. We're asking for all those who understand the importance of academic excellence, especially in this increasingly competitive environment, to support The Stimulus Effect at missionmainstreetgrants.com. Together, we can close the gap."
From The Stimulus Effect's record so far this year, it looks like they're making progress. The customized guidance, fun and enriching sessions, and support throughout the test-prep process may even get students to look forward to standardized tests (okay, may have to wait a little for that). With The Stimulus Effect's help, perhaps lucky 700s, not lucky 7s, will be the best numbers of all.