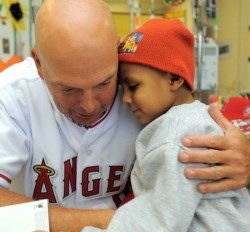 Vox Marketing is a great benefactor to raising money for the Miller Children's Hospital
Long Beach, CA (PRWEB) November 07, 2013
It's that time of year again for the Wally Joyner Golf Classic with VOX Marketing. Each year to raise funds for the Miller Children's Hospital Long Beach, Wally Joyner joins forces with other baseball greats such as Mark Langston, Kirk McCaskill, Bob Boone, and Jim Abbott to host a golf tournament and dinner auction.
Each year they raise more than $100,000 and this year is projected to be even better. VOX Marketing will supply the golf classic and dinner with prizes such as polo shirts, hats, and other promotional products.
Vox Marketing provides customized sales and product promotion, recognition, branded premiums, and direct importing options to all businesses and organizations.
The Wally Joyner Golf Classic is poised to take place November 6, 2013 and will raise much needed funds. For the past 11 years, it has raised funds for a variety of things, such as electronic health records so that the hospital can operate more efficiently. This year, the funds will go directly to the Pediatric Intensive Care Unit (PICU) at the hospital.
To learn more, visit http://www.MillerChildren'sHospitalLB.org