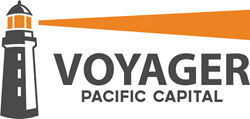 "Our clients are savvy, accredited investors looking to diversify," -Stephen Seal, CEO
Vancouver, WA (PRWEB) October 06, 2015
Voyager Pacific Capital Management CEO Stephen Seal announced today that Voyager Pacific Fund I has closed its fundraising round, after strong investor interest increased the fund's ceiling.
Voyager Fund I launched in May 2014, investing in relatively low-risk tax lien certificates for accredited investors. Tax lien certificates are a desirable investment because of their high return and super senior lien position.
"After receiving overwhelming interest, we realized quickly that we had far more capital coming in from investors than we could deploy in a reasonable period of time," Seal said. "We originally estimated that we would close off the fund at $2.0 million. However, because of the strong demand from investors, we increased the fund to $2.2 million."
Voyager Pacific raised the capital in just 13 months, and acquired assets in Arizona, Florida, Texas, Georgia and Colorado.
"Our clients are savvy, accredited investors looking to diversify," Seal said. "There is a lot of security in our model, as the amount invested compared to the value of the asset is often pennies on the dollar. These investments typically are very safe."
Voyager Pacific is preparing to launch its next fund, Voyager Pacific Opportunity Fund II, LLC, in September.
Seal has built an extensive, profitable track record in real estate investing. In 1997, he founded LandCentral, which has become a national leader in owner-financed, vacant land sales. Which has sold over 35,000 acres of land across the United States.
Accredited investors wanting more information about Voyager Pacific can contact Stephen Seal at stephen(at)voyagerpacific(dot)com or 360.448.4312.
About Voyager Pacific Capital Management
Leveraging its nearly two decades of experience in real estate, Voyager Pacific manages niche investment funds that provide its investors with the opportunity to obtain significantly higher returns by investing in relatively low-risk tax lien certificates and other high yielding real estate investments. For more information, visit http://www.voyagerpacific.com.