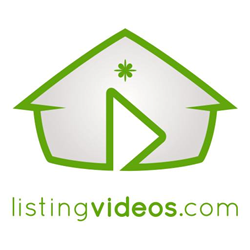 Agents can create their own Listing Videos, and easily download, embed and/or share them via social media...including on YouTube.
Orlando, FL (PRWEB) October 20, 2015
Consumers and real estate agents alike now have the ability to watch Listing Videos for the majority of properties for sale across the United States on ListingVideos.com. The video centric listing portal also enables the nation's 1,000,000+ real estate agents with the ability to locate and claim their personalized Listing Videos for their own marketing use…available for instant download from the new video portal just released by VScreen.
ListingVideos.com showcases easily customizable videos that are generated in real time, and automatically updated. Unlike typical slideshows and virtual tours, the turnkey portal adds professional narration, animated 3D graphics, lifestyle scenes, and local community video clips. In addition, agents have the ability to easily syndicate their Listing Videos to Realtor.com with one click, for additional exposure.
"Listing Videos are a mobile friendly marketing tool that provide great SEO benefit for the real estate agent, which makes their listings easier to find for the consumer", said VScreen CEO Stephen Schweickart. "In addition to our ability to accept direct listing feeds from brokers...for listings that might not be available from their local MLS, agents can also create their own videos, and can easily download, embed and/or share their Listing Videos via social media...including on YouTube."
For only $9/mo, an agent will also receive a personally branded Listing Video eNewsletter for them to forward on to their client database, every time they activate a new listing. Schweickart added that for the first time, every real estate agent in the nation now has instant access to the power of video for every one of their listings...for a fraction of the cost, compared to previous alternatives.
For more information, visit ListingVideos.com or call 866.720.0204.