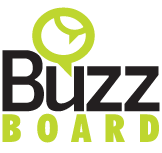 We've seen significant sales growth in the markets where we are using BuzzBoard, driven in part by increased account executive digital fluency and confidence.
Lyndhurst, NJ (PRWEB) September 09, 2013
The latest release of BuzzBoard by vSplash, the predictive data-powered sales engagement and conversion platform for media organizations and agencies, is proving to be a powerful sales tool for increasing digital and traditional media sales.
"Initially we looked at BuzzBoard to help us grow digital product revenues, but what we've learned is that BuzzBoard is a powerful tool for multiplatform media sales," said Jeannie Parent, SVP, Sales, Digital First. "We've seen significant sales growth in the markets where we are using BuzzBoard, driven in part by increased account executive digital fluency and confidence."
BuzzBoard is accessed in the field via tablet app or can be accessed online by inside reps via desktop or laptop. It accelerates sales of advertising and marketing services by helping leverage up to 60 percent more of a sales rep's time for selling by automating key activities and tasks, including:

Automated lead generation for less time spent on prospect research.
Pre-sales research, which generates powerful customer and competition intelligence on the fly, enabling evidenced-based, consultative selling.
Proposal generation on the fly for less time spent on manual proposal creation, and faster follow up after a customer meeting.
Voice-recording of merchant input, which saves time spent typing up fulfillment notes.
Automation and simplified tools to reduce time spent on administrative tasks.
Tapping Into the Multiplatform Local Media Opportunity
Local media research firm BIA/Kelsey forecasts local digital media revenues to grow from $25.7 billion in 2013 to $41.1 billion in 2017. During that same period, traditional media sales will inch up from $107 billion to 107.6 billion. Although digital media is growing at a faster pace, traditional media still owns the lion's share of local ad dollars. BuzzBoard fills a real need for sales organizations that are challenged to effectively sell a diverse solution set of digital and traditional media products.
"The predictive data behind the BuzzBoard platform gives sales reps credibility when engaging customers and prospects," said Anthony Bratti, SVP, Business Development, BuzzBoard. "This leads to more confident selling and builds trust with customers. What's really exciting is the feedback from our clients who are telling us the credibility BuzzBoard provides is extending its impact beyond digital to traditional media products."
In the past 60 days, hundreds of local media sales reps in 28 new markets have adopted BuzzBoard. Digital First Media, The Dallas Morning News, 435 Digital and Dubai-based Local Media are among a growing list of local media sales organizations that are now using BuzzBoard to increase the productivity of each sales rep by arming them with actionable intelligence and minimizing the time spent on non-selling tasks.
The latest release of BuzzBoard features a number of enhancements designed to help sales reps easily integrate the platform into their daily sales activities, including:

Expanded Competition features and functions that help start customer conversations and accelerate time to close. Enhancements include a competitor report PDF generator; quick view of competitor's mobile website presence; and business category-based competitor search.
Email tracking indicating when a prospect has opened or forwarded a sales rep's email.
BuzzBoard Academy in-app and online training resources, including online classes, best practices, FAQs and tutorials.
Visit http://www.mybuzzboard.com for more information.
vSplash will be exhibiting BuzzBoard at a number of upcoming industry events, including BIA/Kelsey's LEADING IN LOCAL: SMB Digital Marketing, Sept. 11-13, in Austin and the LMA Fall Conference, Sept. 17-20, in St. Louis. Attendees are encouraged to stop by the vSplash booth for a personal demonstration.
About BuzzBoard by vSplash
BuzzBoard by vSplash is the proven sales engagement and conversion platform for media companies and digital agencies. Using predictive data and analytics, BuzzBoard identifies actual SMB digital marketing needs, which represent real revenue opportunities for media companies and agencies. Follow BuzzBoard on Twitter at http://twitter.com/myBuzzBoard, on Facebook at https://www.facebook.com/myBuzzBoard and on Google+.