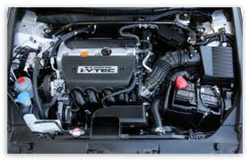 Foreign motors are one of the hardest brands to find for many buyers choosing to purchase from secondary sources in the USA.
Dallas, TX (PRWEB) January 11, 2014
The Honda Motor Company is known in the global automotive market for producing new motor technologies each year. The Got Engines company sells replacement Honda motors and is now offering the VTEC engine in used condition to JDM buyers of engines at http://www.gotengines.com/honda/rebuilt-honda-engines.html.
The inclusion of these variable valve timing engines in the Honda inventory is creating new points of purchase for buyers of motors. The 1989 introduction of the VTEC technology in Honda vehicles helped to popularize this alternative boost of horsepower for common four-cylinder engines.
The Got Engines company is currently purchasing all Honda inventory from different suppliers throughout the United States to expand its offerings to the public. The VTEC and iVTEC units that are now found in the company inventory are a direct result of continued partnerships in the second hand motors industry.
"Foreign motors are one of the hardest brands to find for many buyers choosing to purchase from secondary sources in the USA," one source from the GotEngines.com company said.
The growth of the JDM foreign motors inventory over the past six months has helped to position the Got Engines company as a new supplier of replacement foreign motor vehicle engines in the U.S. market. The used condition units now available for sale includes the 1.6, 1.8, 1.9 and later builds that are used in modern Honda VTEC vehicles.
"All JDM used engines featured on our website are shipped for zero freight charges as one bonus to buyers using our foreign engines resource," included the source.
All 2014 Honda inventory has been updated on the GotEngines.com website to assist buyers with finding the latest arrivals in stock. The price changes that are attached with all engines for sale are new prices going forward this year as an additional price incentive for second hand engines purchasers.
About GotEngines.com
The GotEngines.com company is one of the largest Internet resources to locate used Japanese, Korean and American produced replacement engines. This company offers a discount price structure for all consumers researching the engines industry. The GotEngines.com support staff currently helps all consumers through a toll-free phone system and online contact portal. The company price structures, free shipping and attachments of standard warranties are some of the measures undertaken for the 2014 year. The company inventory remains updated each day through a new process of automation announced this year.