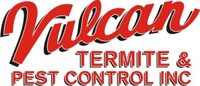 Vulcan Termite and Pest Control, Inc.'s Sharil Smith said, "I don't know what we would have done without the Hoover Embassy Suites and its General Manager, John Henderson and his Team!"
Pelham, AL (PRWEB) February 11, 2014
Vulcan Termite and Pest Control, Inc. would like to say thank you to Embassy Suites for all the help that they provided to stranded motorists during a recent winter storm. Alabama was part of the freak snowstorm that hit much of the south on January 28th, 2014. Vulcan Termite and Pest Control employee Sharil Smith and her young granddaughter were among the many motorists that became stuck on the Alabama Interstate during the sudden icy storm. For 13 hours Smith and her granddaughter had to wait it out in their vehicle before finally being shuttled to the Embassy Suites in Birmingham, AL.
General Manager John Henderson outfitted the Embassy Suites banquet hall with bedding to accommodate as many people as possible. Pregnant women and those with small children were comped a room for the night. The hotel provided food and water for the stranded motorists as well. The Embassy Suites team went above and beyond offering a helping hand when people were in need.Instead of having to spend a bitterly cold night in their cars many people were able to spend it comfortably in the shelter of the Embassy Suites hotel.
Ms. Smith and the entire crew at Vulcan Termite and Pest Control want to thank Mr. Henderson and the Embassy Suites staff for opening their doors to so many stranded motorists during the unexpected weather event.When everyone was paralyzed by the storm they were able to take action and provide assistance.
To learn more about Vulcan Termite and Pest Control and their services, please visit: http://www.vulcantermite.com/
About Vulcan Termite and Pest Control, Inc.
Founded in 1965, Vulcan Termite and Pest Control, Inc. is a family-owned and operated business that provides a wide variety of pest control services for both commercial and residential properties. Dedicated to providing customers the very latest and most effective pest control, Vulcan Termite and Pest Control technicians are highly trained and an on-staff Board Certified Entomologist keeps the company up-to-date on the newest advances in the industry.