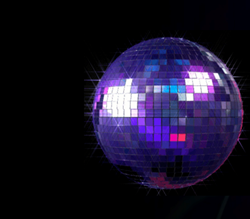 LAS VEGAS (PRWEB) January 27, 2019
The Groovie Dance show will be lit as you see the trending current dances, old school dances and technical forms of dance all in one room as the party goes down from different venues all over the world. From dance battles in Japan and China to street dancers and choreographers using new moves from Atlanta, New York, Vegas, and LA.
The new show originates from two American TV dance shows. The two shows were called Soul Train and American Band Stand. Soul train was an American music-dance television program which aired in syndication from October 2, 1971 to March 27, 2006. In its 35-year history, the show primarily featured performances by R&B, soul, dance/pop and hip hop artists, although funk, jazz, disco and gospel artists also appeared.
American Bandstand was an American music-performance and dance television program that aired in various versions from 1952 to 1989, and was hosted from 1956 until its final season by Dick Clark, who also served as the program's producer. It featured teenagers dancing to Top 40 music introduced by Clark; and at least one popular musical act or artist—over the decades, running the gamut from Jerry Lee Lewis to Run-DMC.
On The Groovie Dance Show http://www.grooviedance.com you will see the latest dance trends from the United states and Europe, including international talent from China and Japan and the Middle east performing:

Electric Boogaloo.
Floating. ...
Turfing. ...
Robot/Mannequin. ...
Liquids and digits. ...
Jerkin' ...
Harlem shake. ...
Krumping.
Popping
Locking
Crip walking
B-boying or breaking
Music is a lot about style and every genera of music has its own style of dance and clothing. It is how these dance stars present themselves that makes a big difference. While the music artist lyrics and beats are also a main influence, fans these days are also very triggered by the way their favorite celebrity dresses and what perfume they wear.
So the dance party will feature the latest trends of music, clothing, and perfume all to be featured during the party by VuuzleCozmo Models. If you are an up and coming new brand of clothing, high end shoe company or are selling the latest in fashion, technology, or whatever is popular or trending it will be advertised and seen around the world on the Groovie dance party every week.
Rockstar and CTO Prophecy Onassis for Vuuzle Media Group said, The Groovie Dance show would be auditioning to bring on regular dancers from around the world who would become regulars on the show. He said auditions would start on Monday January 28th with appointments being scheduled in Corporate office in Las Vegas. Onassis said all auditions could be made by calling 949-613-5175 or simply emailing a request to be on the show at ponasis(at)vuuzlelive(dot)com
Ted Joseph said they would be licensing special music from universal for the show as well as launching VuuzleCozmo fashion modeling show which would be hosting international events and photographers from its new offices in Dubai.
John Lamb the president said The new VuuzleCozmo TV show would also be auditioning for talented new faces and personalities in Dubai and Las Vegas. John said all talent should be sending their head shots to Ronnie Versache at, ronnieversache(at)gmail(dot)com
Vuuzle Media Corp is a triple play company who under its umbrella and divisions own Vuuzle live, a Live streaming company, Vuuzle TV, an OTT Platform, Clout nine using a new optronic 3D software for the visual web and who are producing new shows like The Vuuzle Fight Channel, VuuzleCozmo and The Groovie Dance Show.