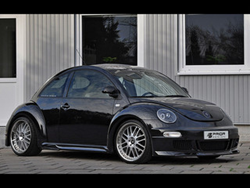 The used VW car engines that we are now selling in the U.S. this year include the late model Beetle turbo editions in numerous block codes to help the public find a match
Midland, TX (PRWEB) June 23, 2015
The newer Beetle that was produced by Volkswagen during the production years of 1998 and 2011 featured technologically advanced turbo motors. The Got Engines company has updated its web inventory to include used VW Beetle turbo engines for sale in several displacements for consumers this year at http://www.gotengines.com/blog/vw/vw-beetle-turbo-engine-sale.
The builds that the public will now have the opportunity to purchase are offered in 1.8L, 1.9 TDI and 2.0L editions. These models are no longer being produced by VW and are units that have been acquired through Got Engines company partnerships. Some of the leading dismantling companies in North America are now in the distribution network helping to supply product to consumers.
"The used VW car engines that we are now selling in the U.S. this year include the late model Beetle turbo editions in numerous block codes to help the public find a match," said a GotEngines.com sales rep.
The 13-year production period for the late model North American version of the Beetle vehicle introduced the public to the TDI technology featured in the Turbo S trim level. The GotEngines.com company has validated the mileage as well as the condition of each used edition that is now being offered on its website.
"Some preowned inventory that resellers distribute to buyers can have exterior issues or have high mileage, and we're now documenting and verifying any known issues for consumers," said the rep.
The Got Engines company is able to take orders of its second hand VW gasoline or diesel motors through its toll-free number at 1-866-320-1065 daily. U.S. or Canadian buyers can now use this number to place orders or inquire about VIN numbers in stock.
About GotEngines.com
The GotEngines.com company supplies preowned OEM vehicle motors that are acquired from third-party distributors in the United States. The company is now offering lower prices for its domestic and foreign blocks this year. The GotEngines.com company is now offering a longer warranty package to go with its units for sale that are presented on the company website.