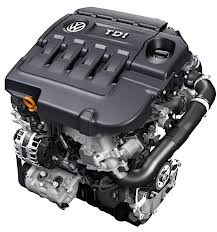 There are not many VW dealers selling used engines at prices under the suggested list price.
Miami, Florida (PRWEB) August 30, 2013
VW has built its reputation as a German automaker exporting quality vehicle brands globally. The engines that are used inside of these vehicles can now be purchased from the GotEngines.com company for a reduced price. All VW diesel engines are now marked down in sale price by this engine retailer at http://www.gotengines.com/diesel-engines.html.
The current sale program in place is designed to provide car owners, mechanics, warranty service centers and other buyers of replacement diesel engines with a better used engine price online.
Multiple price discounts have been created and announced this year by this company to improve the final selling price that customers pay at checkout.
"Our VW prices are now some of the lowest promoted online," said a spokesman for the Got Engines company.
The diesel series has been one of the largest sellers for this company and is expected to continue the upward trend due to the announced price decreases.
The Volkswagen brand includes cars, sport utility vehicles and larger trucks that are produced for the commercial market. The engines that are used for these vehicles have retained a reputation for quality and fuel economy globally. The inclusion of these engine types to the GotEngines.com website has increased the consumer demand for the company inventory promoted.
"There are not many VW dealers selling used engines at prices under the suggested list price," said the spokesman.
The low price strategy is one tool that is used by the Got Engines company to market its engines to the public. The creation of the long-term engine warranty plans announced this year with each engine sale has improved the expectations of customers who purchase used motors from the company website.
The sale pricing, warranty inclusions and current incentives for freight agreements are part of the marketed package to consumers seeking replacement Volkswagen engines in used condition online.
About GotEngines.com
The GotEngines.com company currently has some of the best pricing for used engines marketed online for consumers. The company staff is available by telephone and through feedback systems online to provide expert customer service directly to consumers. The GotEngines.com company inventory features most of the popular units that are sold in the United States for American and foreign vehicle brands. Pricing is frequently lowered by this company as a way to attract engine buyers to provide one alternative online to junkyard or salvage company dealers.