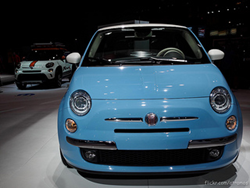 Many aftermarket products that are sold through local parts shops are tooled in foreign countries and are not guaranteed to fit like original units
Pittsburgh, PA (PRWEB) September 29, 2015
Undercarriage components for import motor vehicles can sometimes cost more through a dealership compared with a salvage yard in some parts of the United States. The Auto Pros USA company is now acquiring Volkswagen steering knuckles in used condition for sale in its components warehouse online. Consumers can explore these products at http://autoprosusa.com/volkswagen-steering-knuckle.
The components now available include OEM replacements for Golf, Passat, Beetle and Jetta cars. These products have been tested and will fit the front passenger side and driver side wheels. Car owners with a gasoline or turbo diesel powered VW vehicle can now explore this updated inventory on the APUSA website.
"Many aftermarket products that are sold through local parts shops are tooled in foreign countries and are not guaranteed to fit like original units," said a rep from the Auto Pros USA company.
The used spindle knuckles for VW motor vehicles that are now a feature in the web inventory this year are separate from the steering columns that are also available. The columns and wheel hubs that are available are products removed by salvage dealers from wrecked Volkswagen vehicles in all areas of the USA.
"We are now growing what parts a consumer can find or purchase on our website, and we are also developing more relationships with junk yards," the rep included.
The Auto Pros USA company is now providing daily customer service by way of its local telephone number at (989) 891-9212. New agents are now helping consumers to match VIN information, SKU numbers and other identifiers for VW automobiles or other brands that are listed in the company database of used components.
About AutoProsUSA.com
The AutoProsUSA.com company holds one of the largest consumer searchable inventories of automotive parts for sale from salvage yards in the United States. The company was founded in 2012 and continues to link buyers and sellers through its web interface. The AutoProsUSA.com company has a customer service team who processes orders, quote requests and updates inventory daily.