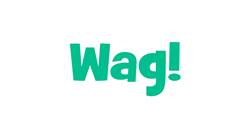 Melinda Chelliah and Jocelyn Mangan joined Wag!'s Board of Directors, marking an important milestone in bolstering the company's leadership as it continues to grow rapidly as the leading partner of Pet Parents across the United States.
SAN FRANCISCO (PRWEB) August 26, 2021
Wag!, the #1 pet services platform, today announced that Melinda Chelliah and Jocelyn Mangan joined its Board of Directors, marking an important milestone in bolstering the company's leadership as it continues to grow rapidly as the leading partner of Pet Parents across the United States. Wag! tapped Him For Her, a social impact venture aimed at accelerating diversity on corporate boards, after bringing Mangan, the organization's founder, onboard. Him For Her helped Wag! to identify candidates for consideration, to act on the company's belief that Boards thrive with diverse perspectives, varied professional experiences, and additional female leadership. The two women will join an outstanding group that includes Roger Lee, Niko Bonastos, and Brian Yee.
"As Wag!'s business evolves, building an experienced board sets us up to leap to our next stage. Melinda and Jocelyn are two stellar business leaders, who offer insight and expertise that are invaluable to accelerating Wag!'s growth," said Garrett Smallwood, CEO of Wag!. "Our partnership with Him For Her helped us find the perfect blend of strategic and operational experience to help build out the leadership that will prove instrumental in guiding Wag!'s evolving needs."
Jocelyn Mangan
Jocelyn Mangan has over two decades of technology experience building iconic global mobile apps and market-leading software products at some of the world's best local, consumer, and marketplace companies, including CitySearch, Ticketmaster, OpenTable and Snagajob. She also founded Him For Her, to help build the boardroom of the future by spotlighting exceptional female candidates. As the Chair for each of the Nomination & Governance Committee and Compensation Committee, Mangan's depth of knowledge and experience in scaling renowned brands will help greatly enhance Wag!'s Board. She also currently serves on the boards of Papa John's International, Inc. (NASDAQ: PZZA), ChowNow, and is an advisor to Homebase, a platform to help local businesses manage hourly work. In addition to her board appointments, Mangan is a part-time moderator for the Netflix Leadership Program, a member of the 2016 class of Henry Crown Fellows at the Aspen Institute and was one of Fast Company's "100 Most Creative People in Business" in 2015.
"As Wag! continues on its upward trajectory as the premier pet platform, I'm excited to join the team of inspiring leaders helping the company navigate its next chapters while also providing guidance on how to accelerate momentum and sustained growth," said Mangan.
Melinda Chelliah
Melinda Chelliah brings over 25 years of strategic planning, finance, operations, and business development experience in scaling growth in marketplace, entertainment, client service, and technology sectors. With a keen customer-centric focus, Chelliah is well positioned to provide Wag! with a distinct perspective on operational and business scenarios and will be an invaluable addition to the Board as Audit Chair. She is currently CEO of business advisory firm Tailored for Growth, Inc. and has previously held executive roles in innovative companies – from entrepreneurial startups to Fortune 500 - including as CFO and Head of Operations at Target's former prestige beauty subsidiary, Dermstore. She also served in leadership roles at Deloitte's spin off RGP (NASDAQ: RGP), The Walt Disney Company (NASDAQ:DIS), Universal Music Group's Virgin Records, and Beyond Blue Holdings. She previously served on the Women's Council Board of the City of Hope.
"I'm very excited to join Wag!'s Board as Audit Chair and am looking forward to helping build robust structure and processes to help unlock even more value for Wag! customers and to guide Wag! in its next chapter of growth and success," said Chelliah.
About Wag!
In 2015 Wag! created the on-demand dog walking app and is now available in 50 states and more than 4,600 cities. The mobile app gives pet parents more flexibility to manage everyday life with instant access to experienced and vetted dog walkers, pet sitters, trainers, veterinarian services, and boarding hosts in their communities. Services are insured and backed by a dedicated 24/7 Customer Experience team. Wag! donates a portion of walk proceeds to GreaterGood.org's Rescue Bank and has provided more than 11 million meals to shelter dogs in the United States. Find us on Twitter, Instagram, TikTok, YouTube and Facebook.
About Him For Her
Him for Her is a social impact venture aimed at accelerating diversity on corporate boards. To bridge the network gap responsible for the sparsity of women in the boardroom, Him For Her engages business luminaries to connect the world's most talented "Hers" to board service. Since its founding in 2018, Him For Her has built a referral-only talent network of 3300+ board-ready women, a third of whom are women of color, and delivered free board-referral lists to 600+ companies ranging from start-ups to S&P 100. Him For Her creates warm introductions between board candidates and CEOs through its series of small events guest-hosted by renowned leaders such as Stacy Brown-Philpot, Danny Meyer, Brian Moynihan, Eric Yuan and many more. A 501c3 corporation, Him For Her provides its services free of charge thanks to supporters like Brad Feld & Amy Batchelor, Reid Hoffman, Jeff Weiner, Nasdaq and others.