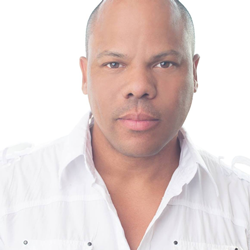 "Oro Solido is a household name in Latin music. Their merengues are among some of the most recognizable and popular songs in the Latin songbook. We're honored Raul has chosen us to caretake and promote his truly iconic body of work." - Jamar Chess (President, Wahoo Music)
NEW YORK (PRWEB) September 29, 2022
Wahoo Music has acquired 50% ownership in both the music publishing and recorded music rights to the Oro Solido catalog from Raul Acosta: creator and owner of the catalogs. Acosta acquired the rights in 2016 from Platano Records, the label that originally released the recordings. With a catalog encompassing an impressive ten studio albums, four live albums, and three 'Best Of' compilations, Oro Solido has been one of the merengue's most successful artists to emerge in the contemporary era.
Consisting of founding member Raul Acosta (well-known in the music industry as ("El Presidente del Merengue"), the three-member band founded in 1993 includes Angel Surina and Raymond Aponte. In addition to regular international television appearances, the group has played numerous live show at prestigious venues such as Madison Square Garden (NY); the Universal Amphitheater (Los Angeles); Met Life Stadium (East Rutherford, NJ); Zocalo Square (Mexico) and El Monumento (Dominican Republic). During their performances, they shared the stage with diverse legendary artists such as Celia Cruz, 50 Cent, Tito Puente, Marc Anthony, Fat Joe, and Lee Ann Rimes. Acosta's infectious recordings, which are featured in various Zumba Fitness workout videos have helped drive merengue's popularity beyond the Latin music audience.
Also included in this acquisition are the group's future 'Greatest Hits,' live and/or acoustic albums plus Sound Exchange and neighboring rights royalties for every album in the catalog.
This deal signals Wahoo's superb relationship with the star (whose songs reflect the coming of age in middle America during the 21st Century) and perpetuates and advances merengue's important status as the national dance of the Dominican Republic.
Billboard Chart Activity (peak)
Top 40 Hits — Tropical Album #15 Sazon — Tropical Airplay #30
Abusador — Hot Latin Songs #39 Los Santos — Tropical Airplay #3
Tu Mama y Tu Papa — Tropical Airplay #27 123 — Tropical Airplay #36
RIAA Certifications
El Poder De New York (Album) - Certified PLATINUM (1/26/2000)
Awards
Premios Lo Nuestro (Univision); Premios Estrella (Estrella TV) and Premios ACE (The Association of Latin Entertainment Critics of New York)
Philanthropy
Since its inception, Raul Acosta and Oro Solido have dedicated themselves to humanitarian and important social efforts. Their generosity has significantly benefitted the charitable endeavors of essential organizations such as The March of Dimes, World Vision, and the Wheelchair Foundation
Quotes
"Raul Acosta and Oro Solido is the band that revolutionized merengue music around the world and represented New York City as the epicenter of the movement." - DJ Lobo
"Oro Solido has been an intricate part of our Zumba products since 2006. His music has been enjoyed by our Zumba instructors and students worldwide and quite often are the favorite in our products."

Aileen Soto (Senior Music Licensing, Zumba Fitness)
"I've had a great working relationship with Jamar Chess for many years distributing Oro Solido and my label FestivaMusic/24k Records and I am excited to partner with Wahoo Music to maximize our catalog and concerts. I also want to thank our agent manager Elis Pacheco and attorneys Michael Selverne and http://www.Festiva2go.com in-house counsel Marc Stollman who helped make this deal possible". This merger will be celebrated this December with a Live Nation multi-artist event at Dodger Stadium in Los Angeles" – Raul Acosta (Oro Solido)
"Oro Solido is a household name in Latin music. Their merengues are among some of the most recognizable and popular songs in the Latin songbook. We're honored Raul has chosen us to caretake and promote his truly iconic body of work." - Jamar Chess (President, Wahoo Music)
"We see tremendous growth opportunity in Latin music and look forward to using our expertise to accelerate that growth for Raul and our partners in Wahoo Music Fund One. A lot of credit goes to Henry Root, Michael Olsen, and Daniel Regan of Smith Entertainment Law Group, Mark Solomon of Katten Muchin Rosenman who represented Wahoo in this transaction - and David Innes, Rodrigo Nieto-Galvis, and Mary Marquez at City National Bank, who made the financing of this acquisition possible."

Paul Tarnopol (CEO, Wahoo Music)
Follow Oro Solido on INSTAGRAM
https://www.instagram.com/orosolidoofficial/
Listen on Spotify
https://open.spotify.com/artist/7wLYNBd1fXGEKSLJMNnlt4
Check out YouTube
https://www.youtube.com/watch?v=iqTR3NT_vlk