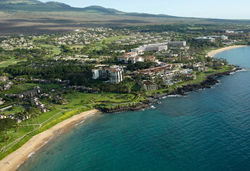 Primary Care practitioners are on the front line of the major issues - diabetes, hypertension, hyperlipidemia and others. We want to help educate them on the latest guidelines and issues - B Lyons, VP
Palm Coast Florida (PRWEB) July 29, 2014
Continuing Education Company Inc is pleased to announce a brand new Continuing Medical Education Conference (CME) for Primary care practitioners. The inaugural "Clinical Issues in Primary Care" conference will be held October 13-17, 2014 at the Wailea Beach Marriott Resort & Spa in Maui Hawaii. This five day conference will have education in the morning sessions from 8am-12:15pm and is worth up to 20 credits of CME.
"Primary Care practitioners are on the front line of the major issues - diabetes, hypertension, hyperlipidemia and others. We want to help educate them on the latest guidelines and issues" according to Barbara Lyons, VP Education.
An expert faculty will be lecturing and have question and answer sessions with the attendees. Some of the names lecturing include Jan Basile, MD , FACP, FASH
Seinsheimer Cardiovascular Health Program, Division of General Internal Medicine/Geriatrics, Medical University of South Carolina, Louis Kuritzky, MD Clinical Assistant Professor Department of Community Health and Family Medicine
University of Florida, Matthew R. Weir, M.D., Professor and Director, Division of Nephrology University of Maryland School of Medicine, Robert D. Brook, MD Associate Professor of Medicine, Division of Cardiology, University of Michigan School of Medicine and others.
For information on this CME conference and other conferences offered by Continuing Education Company Inc., please visit http://www.cmemeeting.org.
Continuing Education Company, Inc. (CEC) is an independent, non-profit, 501 (c)(3) continuing medical education organization. They have been developing and presenting continuing medical education programs for over 21 years. Their mission is to develop and provide educational opportunities to improve the skills and knowledge of medical and healthcare professionals. They accomplish this mission by offering American Academy of Family Physicians (AAFP) accredited CME lectures, symposia, and conferences.
Educational activities are developed with the guidance of Continuing Education Company's Curriculum Advisory Committee. The committee, lead by our on-staff Medical Director is comprised of physicians, pharmacists, educators who have extensive clinical and CME experience.
The mission of Continuing Education Company, Inc. (CEC) is to improve public health by developing and providing educational opportunities to advance the skills and knowledge of physicians and other healthcare professionals. This mission is accomplished by assisting healthcare professionals in assessing their educational needs and providing them with evidence-based education which meet those needs.