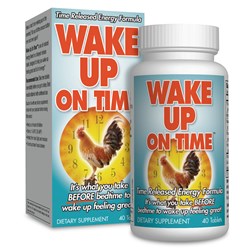 I have always wished I could be a 'morning person' and now I actually am! I have also started working out again, because I now have that extra time in the morning to head to the gym before work.
Sparta, NJ (PRWEB) February 19, 2014
Alarming new statistics are showing that more than just food and lack of exercise are contributing to the obesity epidemic that has swept the country. A new publication from the Sleep Foundation shows that sleep is a major factor in obesity rates. According to Richard Simon, MD, a sleep specialist in Walla Walla, WA, "A hundred and fifty years ago, a sedentary lifestyle was considered to be that of a farmer's wife." Simon adds that lack of exercise coupled with poor food choices and terrible sleeping habits, Americans have created the perfect storm for obesity. "We're also getting less sleep than we used to. Add all of those features together, and we have a perfect model for obesity."
An adult or child who is not getting enough sleep can find themselves in a downward spiral of overeating, lack of exercise and an increase in sleep apnea from weight gain. Rise N' Shine LLC offers two major supplements that have helped turn around people's sleeping habits and morning routines.
Sleep Tight All Night replenishes the body's melatonin levels, which helps to provide a full eight hours of sleep, while Wake Up On Time is a time released capsule that allows a person to wake up feeling refreshed and energized. Both of the supplements together aid in a healthier sleeping pattern in turn increasing a person's activity level and decreasing their risk for obesity.
For more information, visit wakeupontime.com.