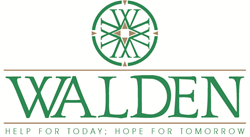 (PRWEB) June 12, 2014
Walden will be taking part in today's summit MACO Substance Abuse Summit, scheduled to take place today, June 12th from 9:30am – 3:30pm at Cecil College in Cecil County, Maryland. Walden's CEO, Dr. Kathleen O'Brien, will be speaking alongside other leaders and treatment experts about the rising heroin epidemic and how St. Mary's County has responded and come together to address this growing issue.
Substance abuse of both prescription and non-prescription drugs has become a growing concern in Maryland, prompting counties to collaboratively respond within their individual jurisdictions as well as at the state level. Executive, administrative, public safety, law enforcement, health, and social services departments and officials must work together to strategize and formulate effective solutions. The summit will feature panel and audience-wide discussions, as well as expert presentations to address this growing concern.
As a leading resource for behavioral health services in Maryland for over 40 years, Walden has established itself as an industry authority dedicated to bettering the overall health of its surrounding communities. The organization has multiple locations in both St. Mary's County, Charles County. Dr. O'Brien draws from years of experience and a wealth of expertise in the behavioral health field, and will be sharing practical insights on substance abuse impacts and solutions with attendees of this week's summit.
For more information on the 2014 MACO Substance Abuse Summit please visit http://www.mdcounties.org.
About Walden
Walden offers a comprehensive array of behavioral health treatment, and recovery services to individuals and families throughout the community. These services include crisis intervention, psychiatric and mental health therapy, trauma services related to relationship abuse or sexual assault, drug and alcohol services and community and recovery support services such as the free and open to the public Beacon of Hope and The Cove/DFZ Recovery and Wellness Centers.
For more information about how Walden can help, please visit http://www.waldensierra.org, contact the 24-hour crisis hotline at 301-863-6661 anonymously, or call the appointment line at 301-997-1300/888-912-7366. Walden can also be found on Facebook and Twitter.