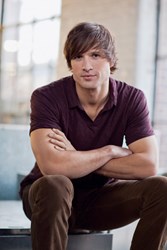 "Every dog in the state's named Bear or Bo/ It ain't 'How ya doing?' it's 'Who ya fo?" - Walker Hayes
Nashville, TN (PRWEB) August 29, 2013
Get south of the Mason Dixon line, utter the words "Iron Bowl" and there's a good chance you'll find someone within ear-shot who has a passionate opinion on the subject. Songs have been written about one team or the other throughout history but this year, three native Mobile, AL songwriters currently living and writing in Nashville, are releasing "Iron Bowl – THE Rivalry," an anthem/tribute, not to a team, but to the rivalry itself.
"Let me tell ya bout the richest Alabama tradition, a yellow hammer state, sweet home addiction, the passion, aggression, the holy obsession, the best of the west of the S.E.C..."
Those are the opening lines for "Iron Bowl – THE Rivalry," a hard hitting, heart-thumping, feet-stomping, passion-infused pop/rap tribute performed by country music artist, Walker Hayes, written by Hayes, Doug Waterman (co-writer/Bama fan) and Robert Clements (co-writer/Auburn fan) and produced by Detroit native, Nashville-based, Jesse Frasure.
"We bleed crimson, we bleed orange & blue, one state, two teams, one choice..."
"Back home, the Iron Bowl isn't just a football game, it's a phenomenon," says Hayes. Most recently signed to Capitol Records/Nashville, Hayes had a single, "Pants," on the country music charts a couple of years ago, and says, "Bama and Auburn fans can agree on ONE thing for three minutes...our rivalry is THE rivalry."
"Every dog in the state's named Bear or Bo; It aint 'how you doing' it's 'who you for?'"
Co-writer Doug Waterman agrees, "Iron Bowl – THE Rivalry, is really more about the way Alabamians are raised, with a fierce loyalty and passion that runs deep in their veins. It's impossible to grow up in Alabama and not be a die hard Bama or Auburn fan. It's a rite of passage."
"Can you say 'War Eagle?' Say 'Roll Tide Roll' It's not a game people, we're talking 'bout the Iron Bowl"
Released as a single in early August to coincide with the start of college football, the song is currently available on iTunes, Amazon and other major online outlets as a download and ringtone.
About Walker Hayes:
Walker Hayes, lives in Franklin, Tenn., and is currently working on a soon-to-be-released country music album release. He and wife, Laney, just welcomed their fifth child into the family in August.
About Co-writers:
Doug Waterman and Robert Clements recently sold their majority partnership in Nashville-based, American Songwriter Magazine and are writing full-time in Nashville where they reside with their families.
About Jesse Frasure:
Jesse Frasure, (aka D.J. Telemitry) has produced, co-written, or remixed for artists Jordin Sparks, Hot Chelle Rae, Tobymac, and Luke Bryan. As a DJ, Telemitry has spun at parties all over the United States and in two other countries. Celebrity DJ clients have included Lil Wayne, Nicki Minaj, Drake, Alyssa Milano, Todd English, Jeremy Pivens, Kim Zolciak, Cee Lo,
About Zavitson Music Group:
Zavitson Music Group (ZMG), founded in 2005, is a privately-owned music publishing, production, entertainment and artist management company in Nashville, Tenn., representing writers; Jeffrey East, Terry Dennis, Mike DeMay, David Marshall, Steve Misamore, John Ramey, Tony Haselden, and Walker Hayes. ZMG also represents MODOC, a Nashville-based rock band.