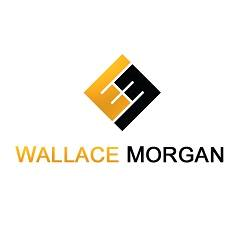 Entrepreneurs are creating new jobs and new ideas that are helping the country to come back from recession.
New York City, New York (PRWEB) November 14, 2014
Wallace Morgan revealed this week that entrepreneurs have had a huge positive impact on America's economy. By starting new businesses or growing existing businesses entrepreneurs have created new jobs and new ideas that are helping the country to come back from recession. This in turn is affecting people's lifestyles. People are more confident in the economy and are therefore spending more money both on everyday items, and more luxury items such as extra holidays or a new cars. Many Americans are even having the confidence to start their own business, which then starts the whole positive cycle again.
About Wallace Morgan: http://www.wallacemorgan.com/
Wallace Morgan is an outsourced sales and marketing firm located in New York. The firm helps businesses to grow by improving their customer acquisition, customer retention and brand awareness. They do this by developing unique and personalized campaigns for each client that accurately represents their brand. The firm then takes these campaigns directly to consumers through face-to-face and one-to-one interaction which helps to create a long-lasting personal bond between the brand and consumer. These campaigns are extremely effective and the results can be measured daily so that campaigns can be regularly developed for the best possible results and this helps to generate a high ROI for their clients.
Wallace Morgan has recently looked investigated the effect that 'scale up' businesses are having on the economy. Scale-ups are growing businesses that promote long-term entrepreneurship, eventually leading to more innovation and increased economic health. The continued growth of established businesses does more for the economy than a high number of start-ups that open and close quickly. For this reason Wallace Morgan believe that it is important to instill a 'scale up' mindset into entrepreneurs so that their aim is not just to open a business but to grow and develop that business. This will enable entrepreneurs to sustain a positive contribution to the country's economy and future security.
Wallace Morgan does a lot to support entrepreneurs and give them the skills needed to run a successful business, and after their investigation into entrepreneurship, are urging more US businesses to do the same. Wallace Morgan's Business Development Program is for all those within their firm to learn what it takes to become a successful leader and to develop their personal skills as well as those skills needed to run a growing business.