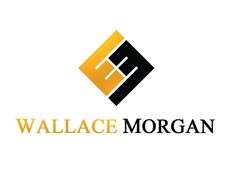 Young people today are growing up in a different world than 20 years ago
New York City, New York (PRWEB) January 31, 2014
Wallace Morgan Inc. is New York's leading outsourced sales and marketing firms. The firm provide a cost-effective route to market for various clients within the telecommunications and non-profit industries. The firm take a proactive and personalized approach to the tailor made sales and marketing campaigns for clients and provides results with a guaranteed ROI. Wallace Morgan Inc. is inspired by the Forbes most recent '30 under 30' success stories. The article titled, '30 Under 30 who are Changing the World 2014,' was published by Forbes on 6 January 2014. Wallace Morgan Inc. uses this article as inspiration to further dominate the US market throughout 2014.
About Wallace Morgan Inc. http://www.wallacemorgan.com/
The Forbes 30 under 30 tallied the brightest stars in 15 different fields under the ages of 30. Wallace Morgan Inc. believes that this is an exciting time to be young and ambitious because there are so many inspiration people to look up to, that may not be so different from the average person. 'Young people today are growing up in a different world than 20 years ago; they have bigger ambitions and are perfectly suited to the dynamic, entrepreneurial and impatient digital world that they grow up in,' said a spokes-person for Wallace Morgan Inc.
The Forbes '30 under 30' highlighted a few standout entrepreneurs and Wallace Morgan Inc. recognizes these as inspirational to their drive to continued success in 2014.

Evan Spiegal, age 23. Evan Spiegal is the co-founder of 'snapchat', a mobile app used to send 450 million disappearing photos each day. The company was valued at $800 million last June and is reported to have turned down a $3 billion acquisition offer from Facebook.
Brian Wong, age 22. Founded in 2010, Kiip is thought to be a big part of the future of advertising. For example, imagine you just posted a 5-mile run to the RunKeeper app when an ad on your iPhone pops up offering a free litre of Evian. In 3 years, Kiip has raised $15.4 million and is now used by more than 500 major brands to reach 70 million users through 1500 games and apps.
Wallace Morgan Inc. will use the successes of these young entrepreneurs to inspire continued success into 2014. With plans in Quarter 2 of 2014 to have expanded into further target markets, Wallace Morgan Inc. look forward to an exciting year.
Source:
http://www.forbes.com/sites/carolinehoward/2014/01/06/30-under-30-who-are-changing-the-world-2014/