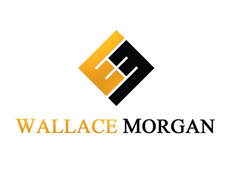 Customer acquisition has been a key focus for us and this has been directly reflected in our success to date.
New York, New York (PRWEB) June 23, 2014
Wallace Morgan is a full service events and promotions firm based in Manhattan, New York. Their direct marketing service achieves great results for their clients by providing them with events, promotions and brand awareness campaigns. They have a massive client demand which is encouraging for their plans to grow and expand nationally as well as internationally.
To date the firm have turned $1.8 million and are on track to exceed $2million in revenue in just 12 short months. This is an incredible achievement considering the recent economic conditions and the hardships many other start-up or new companies have faced. With the U.S. economy not hitting recent targets for growth, it is thought that consumers have little confidence and are less likely to spend money. However, Wallace Morgan has continued to flourish in this tough economic period. The company have recently stated that the fluctuations do not seem to affect them as their direct sales and marketing model is deemed 'recession proof' due to their 'no win = no fee' policy. Their direct marketing approach guarantees results using their professional and consumer-friendly manner, something that cautious consumers are glad to hear and more open to spend money on.
Managing Director, Tommy Smith, has credited the firm's success to their focus on winning new customers. "Customer acquisition has been a key focus for us and this has been directly reflected in our success to date," he stated.
The firm's success has put MD Tommy Smith in line for an award at the upcoming Sales Awards Ceremony taking place at the Kimmel Centre in Philadelphia later this month. The ceremony is one of the largest within the sales and marketing industry and is centred on the spirit of Entrepreneurship in the outsourced sales industry. The event is highly valued among young entrepreneurs and over 3000 people across the globe are set to attend. The awards are given for; Top Sales Performance 2012/2013, Business of the Year, Come-back Business of the Year and Start-Up Company of the Year. These are given alongside various Leadership awards for those that have demonstrated successful management traits over the last year. Business owners presented with the leadership awards are thought to be the 'ones to watch' for next year's big award ceremony. Tommy Smith would be proud to win an award due to the achievements of his firm, Wallace Morgan, this year.