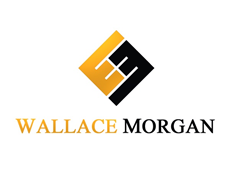 The annual event stands to recognize the achievements and hard work of those within the industry.
Manhattan, New York (PRWEB) July 03, 2014
This weekend the Kimmel Centre in Philadelphia hosted the USA Sales awards to a packed audience of 2500 attendees within the sales and marketing industry. The annual event stands to recognize the achievements and hard work of those within the industry, and marketing firm Wallace Morgan were thrilled to accept one of the top three awards of the event. Managing director Tommy Smith also picked up the award for performance excellence, rounding off a great day for the relatively new marketing company.
Wallace Morgan has seen steady growth since their establishment at the start of 2014, seeing an ever increasing demand for their direct marketing expertise. The firm has helped their clients increase their sales by 40% in the first quarter and with the company's 'quality over quantity' mantra, it's no surprise that clients are frequently in demand of their services. With an impressive turnover to date of $1.8million, and an expected turnover of over $2million by the end of the year the firm have successfully beaten the odds in a struggling economy and achieved where many recent start-ups have failed. The firm recently revealed exciting plans to expand and with their new office in New Jersey in the pipeline, Wallace Morgan are looking forward to a busy and rewarding future.
The recipients of the USA Sales awards are decided based on surveyed industry professionals, who provide their assessment of over 65 outsourced sales businesses. The award accepted by Tommy Smith is particularly important due to the fact it is one of the only awards based on actual results, rather than the opinions of the industry.
The Awards were held in Verizon Hall, part of the Kimmel Centre of Performing Arts in Philadelphia. The Verizon hall is the centre's main performance auditorium and with 2500 seats, it is a specially designed venue for prestigious events and musical performances. After the awards, the Kimmel Centre hosted a 2 hour reception for all attendees which acted as a fantastic networking opportunity and a great way to round off such a successful event.