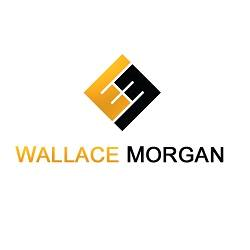 I am really excited to be expanding the Wallace Morgan brand into Denver and I anticipate great things from this project over the coming months
New York (PRWEB) March 20, 2015
Wallace Morgan was established in Manhattan in early 2014, since then the direct marketing specialists have experienced tremendous success and as a result they have expanded their market research into several cities across the United States including: New Jersey, Baltimore, Las Vegas, Miami, Orlando, New Orleans, Jacksonville, and now into Denver.
About Wallace Morgan: http://www.wallacemorgan.com/
With recent news emerging that the US economy is experiencing its fastest growth in over a decade, America currently has one of the fastest growing economies in the world. This economic recovery has contributed to Wallace Morgan's success as they continue to thrive and prosper. They have grown their workforce by 45% in the last 12 months, which has been a major contributing factor behind their expansion.
Small businesses such as Wallace Morgan are extremely important to the US economy . There are 28 million small businesses in the United States, and they do a lot to fuel the "American dream." They are the basis of what the U.S. is founded upon, and continue to push the economy even in times of recession. Small businesses account for 99.7% of all of the employers in the U.S., a staggering figure in the large scheme of things. To put that number into perspective, small businesses employ over 56 million people in the United States. Founders of small businesses contribute to growth and vitality in specific areas of economic development including; job creation, innovation and providing opportunities for many people to achieve financial success and independence.
Wallace Morgan have a client portfolio that boasts many fortune 500 companies. It is their dedication to delivering high quality customer acquisitions that has their clientèle safe in the knowledge that they will not only increase their market share but also protect their brand. Their proven track record for getting results has seen client demand for increased representation and as a result there are tremendous opportunities for the company to expand their brand. Since they launched in Manhattan back in early 2014, the firm has experienced incredible growth and now conducts market research in multiple cities across the United States. With growth comes opportunities, as the company expands there are more opportunities for work and leadership. The company has a proven track record of coaching and developing young professionals into future business owners.
"I am really excited to be expanding the Wallace Morgan brand into Denver and I anticipate great things from this project over the coming months" said Managing Director at Wallace Morgan Inc., Tommy Smith
Wallace Morgan Inc. is an outsourced sales and marketing firm based in Manhattan. They provide companies the opportunity to streamline their business and reduce costs whilst increasing results and turnover. Wallace Morgan Inc. specializes in event marketing, and offers a range of services for Fortune 500 clients. These include campaign management, lead generation, brand awareness and market analysis.