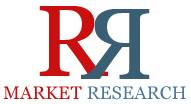 The changing user requirements, increase in the demanded of WAN optimization-as-a-Service over cloud, and rapid growth in IP & Ethernet services are driving the evolution of the WAN optimization market.
(PRWEB) March 13, 2015
WAN optimization is shaping up to be one of the hottest areas of the network equipment market, prompting industry experts to predict high-profile acquisitions and vendor shakeups in the near future.
The WAN optimization market is estimated to be $5.2 billion in 2014 and is expected to grow to $12.1 billion in 2019 at a CAGR of 18.8% during the forecast period. In the current scenario, North America is expected to be the biggest market on the basis of spending and adoption of the WAN Optimization hardware and services while APAC is the highest growing region with a CAGR of 21.2% in this market.
Wide Area Networking (WAN) has changed the enterprise market with diversified technologies that empower quick and secure data transmissions over the network. Enterprises are currently concentrating much on using WAN optimization technologies as a part of the maintenance of their network infrastructures and to get maximal profits from them in terms of network acceleration, bandwidth optimization, scalability, and increased throughput. Complete report is available at http://www.rnrmarketresearch.com/wan-optimization-market-by-solutions-hybrid-network-optimization-woc-network-traffic-acceleration-and-monitoring-by-services-by-deployment-type-by-verticals-by-end-users-csps-network-operato-market-report.html.
The vendors are rolling out WAN optimization-as-a-Service to meet the requirements of ever changing applications over WAN for different organizations. The WAN optimization-as-a-Service integrates multi-tenant, customized WAN optimization technology with enterprise-grade connectivity through reliable and dedicated core networks. The key reason for the increasing popularity of this service is the fact that it is a cost effective solution meeting the requirements of both small companies and large enterprises. The next opportunity in this market is the BFSI sector, which has increased its spending for WAN optimization, and the introduction of managed services in this market.
The companies profiled in WAN optimization market report are Blue Coat Systems, Inc., CISCO Systems, Inc., Ipanema Technologies, Riverbed Technology, Silver Peak, Inc., Array Networks, Inc., Aryaka Networks, Inc., Circadence Corporation, Citrix Systems, Inc., and Exinda. Order a copy of this research report at http://www.rnrmarketresearch.com/contacts/purchase?rname=310029.
The WAN optimization market has developed and entered into a sustained period of low growth. While the software's for WAN optimization will keep on delivering growth through the forecast period, WAN optimization must evolve to transform into a set of essential elements of a broader solution that conveys refined WAN instrumentation and rich hybrid WAN capabilities for the hybrid cloud.
The increasing demand for cloud-based WAN optimizing solutions and the development of new data center and branch offices are driving the adoption of WAN optimization solutions. The highly distributed workforce of the enterprises worldwide and use of high bandwidth applications have unfolded a new level of bandwidth and network management requirement over WAN. There has been a significant adoption of WAN optimization solutions among BFSI and IT sectors because of the increased data traffic over the networks and need of seamless data transmission. This has resulted as an increase in the partnerships between the Telecommunication carriers and the WAN optimization vendors.
This is a premium research report priced at US$ 4650 for single user PDF license, Inquire for discount on this research report at http://www.rnrmarketresearch.com/contacts/discount?rname=310029.
Similar Reports:
"Managed Network Services Market by Types (Design, Implementation, Monitoring, Support & Maintenance), by Components (LAN/WAN, IP Telephony, IP/VPN, Ethernet, Video Conferencing), by Organization Size, by Verticals & by Regions – Global Forecasts to 2019" is a Dec 2014 publication of 160 pages and it says the managed network services market to grow from $30.67 billion in 2014 to $50.83billion by 2019, at an estimated Compound Annual Growth Rate (CAGR) of 10.6% from 2014 to 2019. Asia-Pacific is the growing market for managed network services market, on the other hand Middle East and Africa is emerging as the next biggest market. Companies profiled in this research report are Alcatel-Lucent, Accenture, AT&T Inc., Cisco, Computer Science Corporation, Ericsson, Fujitsu, Huawei, International Business Machines Corporation, and Nokia Solutions And Networks (NSN). Complete report available at http://www.rnrmarketresearch.com/managed-network-network-outsourcing-market-global-advancements-business-models-technology-roadmaps-forecasts-analysis-2012-2018-market-report.html.
"Data Center Networking Market [Ethernet switches, SAN, Routers, ADC, Network Security Equipment, WAN Optimization Appliances]: Global Advancements, Worldwide Forecasts & Analysis (2013-2018)" is a Oct 2013 publication of 225 pages and it says the global data center networking market is expected to grow from $12.49 billion in 2013 to $21.85 billion in 2018. This represents a Compound Annual Growth Rate (CAGR) of 11.8% from 2013 to 2018. Companies profiled in this research report are Alcatel-Lucent, Brocade, Cisco, Dell, EMC, Extreme Networks, Equinix, Fujitsu, Hewlett Packard (HP), Hitachi Data Systems, IBM, Intel, Juniper Networks, Microsoft, NEC, Vmware, and some key innovators companies like Arista, Avaya, Broadcom, BTI Systems, Calient Technologies, Cohesiveft, Emulex, Pica8, Plexxi, Silver Peak, Transmode, 6wind, and Qlogic. Complete report available at http://www.rnrmarketresearch.com/data-center-networking-market-ethernet-switches-san-routers-adc-network-security-equipment-wan-optimization-appliances-global-advancements-worldwide-forecasts-analysis-2013-2018-market-report.html.
Explore more research report on 'Computer Networking Market' at http://www.rnrmarketresearch.com/reports/information-technology-telecommunication/computer-networking.
About us:
RnR Market Research library offers syndicated reports by market research publishers from across the globe. We help you find the most relevant business intelligence from ready-to-buy syndicated market research studies. Not limited to industry reports covering telecommunication, healthcare, pharmaceutical, financial services, energy, technology, real estate, logistics, F&B , media and more, RnR Market Research also offers company data, country profiles, trends, information and analysis on the sector of your interest. (http://www.rnrmarketresearch.com/market-research-reports-publisher).