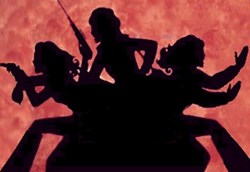 Most clients opt for an irrevocable trust as opposed to a living revocable trust because they want a trust that can do more than just avoid probate after they have passed.
Boston, MA (PRWEB) December 10, 2013
UltraTrust.com, a website on advanced estate and trust planning, owned by Estate Street Partners, recently released its financial investigative report on the ongoing living trust battle [University of Texas v. Ryan O'Neal, Case No.BC468468, Superior Court of the State of California] between the University of Texas ("UT") and, 72-year old actor, Ryan O'Neal as new witnesses for O'Neal have recently been filed on November 19 by Martin Singer, attorney for O'Neal.
The UT filed a suit for the Andy Warhol painting, which could be worth more than $30m US according to BBC (1), on August 26, 2011 claiming the painting that is hanging over O'Neal's bed should be in their possession, since the late Ms. Fawcett bequeathed it to them in her Farrah Fawcett Living Trust.
"A living trust is a revocable trust which means it can be revoked and amended by the grantor. We advise our clients to create an irrevocable trust which has proven, for our clients, to be a much stronger asset protection plan from litigations," advises Rocco Beatrice, managing director for Estate Street Partners.
"The differences between an irrevocable trust versus a living revocable trust are significant and an irrevocable trust can do more than just avoid probate after the grantor has passed."
Mr. Beatrice clarifies, "An irrevocable trust such as the UltraTrust irrevocable trust helps our clients while they are alive with avoiding lawsuits, qualifying for Medicaid and college scholarships, equitable distribution in a divorce, and avoiding probate as well as the estate tax."
Ultratrust.com reports that any trust planning, whether it's with an irrevocable trust or living revocable trust, can become complex due to the nature of the assets - especially of assets that cannot be readily appraised. They state it is more than simply drafting a legal document but all supporting deeds need to be attached to the trust document as well.
"In cases where there is a legal battle over possession of assets and a confusion of who owns what, the issue is primarily of what constitutes the process of transferring assets and establishing ownership."
In the O'Neal case, according to the court documents, O'Neal alleges during his and Ms. Fawcett's 30 years of an "extremely close, but sometimes tumultuous relationship," Ms Fawcett took certain items from O'Neal's home, including artwork and collectibles created by Warhol and others. O'Neal claims he didn't seek immediate physical return of those items because he knew "they would eventually reconcile and once again share the same home."
According to O'Neal, there were some items removed from Ms. Fawcett's home and received by UT which were owned jointly by Fawcett and O'Neal such as the Warhol Napkin. The Warhol Napkin is inscribed by Warhol "To Farrah F. and Ryan O."
Mr. Beatrice explains, "Because of the complexities and confusion that can arise due to insufficient documentation of legal ownership and rights of claim to assets and property, it's of vital importance for clearly and legibly outlining who owns what for all highly appreciable assets in estate planning and when composing your trust."
UltraTrust.com believes when depositing assets into any trust, grantors must ensure that they have valid claim to ownership. Furthermore, they comment that the owner of any valued asset should have legal documents and certificates to prove ownership.
"A good asset protection plan should never be without such documentation which could include insurance, notary public signatures, transfer of ownership and title deeds, and affidavits," advocates Mr. Beatrice.
The court documents for the O'Neil case do not state whether the Farrah Fawcett living trust included proper certificates of ownership of the Warhol Portraits.
According to the count filings, Joy Van Buren, who was named in the First Amended Witness List on November 16, 2012 for O'Neal, may "testify regarding O'Neal's insurance coverage on the Warhol Portrait in 1991, which she arranged."
"Ownership documents and insurance policies are also part of a solid asset protection and estate planning strategy. This is something we help our clients with during the estate planning process."
The University and O'Neal's case is now before a jury trial, and the jurors must now determine ownership of this "priceless" painting.
UltraTrust.com reports two witnesses that may have brought illumination have passed away.
Warhol passed away in 1987 at the age of 58 from complications following a gallbladder surgical procedure. And, according to Ms. Fawcett's spokesman, Ms. Fawcett died on June 25, 2009 at the age of 62 of anal cancer. (2)
UltraTrust.com addresses the importance of proper estate planning and asset protection strategies which must go beyond the construction of a legal structure such as a living trust versus an irrevocable trust.
"It's always easy in hindsight to see what we should have done. A good estate plan foresees the inevitable and accounts for all possible outcomes. As they say, in real estate, 'Location, location, location.' But I say, 'Documentation, documentation, documentation.' This should all be planned well in advance," counsels Mr. Beatrice.
During the trial, jurors will have to gauge the authenticity of O'Neal's claim to ownership from witnesses brought forth. The case is expected to be continued well into 2014.
About Estate Street Partners:
Estate Street Partners (UltraTrust.com) are dedicated to offering plans for superior asset protection and elimination of estate taxes and probate through the Premium Ultra Trust Irrevocable Trust. Learn also more about: DIY irrevocable trust plan.
Sources and additional information on the release:
1) bbc.co.uk/news/entertainment-arts-14098635 - 7/10/11
2) webmd.com/cancer/news/20090623/farrah-fawcett-obit - 6/25/09
Court Documents:
3) press-releases.ultratrust.com/attachments/Oct_18_2013_University_of_Texas_v_Ryan_ONeal_Farrah_Fawcett_02.pdf - 10/11/13
4)
press-releases.ultratrust.com/attachments/Nov_21_2013_University_of_Texas_v_Ryan_ONeal_Farrah_Fawcett_02.pdf - 11/21/131)
Additional Information:

today.com/video/today/53540822#53622098 - 11/13/13
content.usatoday.com/communities/entertainment/post/2011/07/university-of-texas-battles-ryan-oneal-over-farrah-fawcett-art/1#.UpT-8701JNc - 7/11/11
today.com/video/today/53723320/#53723320 - 12/3/13
content.usatoday.com/communities/entertainment/post/2011/07/university-of-texas-battles-ryan-oneal-over-farrah-fawcett-art/1#.UpT-8701JNc - 7/11/11
edition.cnn.com/2013/12/03/showbiz/oneal-warhol-fawcett-trial/ - 12/3/13