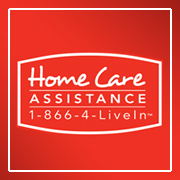 It's essential to get diabetes under control as early in the disease's stage as possible
Toronto, Canada (PRWEB) December 01, 2014
Home Care Assistance – Halton/Peel Region (http://www.GreaterTorontoHomeCare.ca), the area's leading provider of non-medical, in-home senior care, is providing seniors with a list of warning signs that could signal the onset of diabetes.
Diabetes is a disease that can go unrecognized and therefore unmanaged for many years, according to the experts at Home Care Assistance – Halton/Peel Region. This is primarily because some of the early symptoms can appear to be harmless; but if diabetes is not detected at its early stages, then severe problems can occur and persist.
"It's essential to get diabetes under control as early in the disease's stage as possible," says Rick Heinz, owner of Home Care Assistance – Halton/Peel Region. "Part of our services involves having the live-in senior caregivers recognize early-stage symptoms of diabetes and advise their clients accordingly."
According to Heinz, the risk of type 2 diabetes specifically becomes increased with age, so seniors and their caregivers or loved ones need to be able to correctly identify the symptoms. Although type 2 diabetes is known to be asymptomatic for years sometimes, vision loss, kidney failure, and cardiovascular conditions and infections are all potential warning signs, he says.
"Those are just a few of the more significant symptoms," Heinz continues. "Increased thirst and appetite, frequent urination, extreme fatigue, or chronic weakness; these are all potential warning signs that diabetes may be the issue. Recognizing these symptoms is part of our senior caregivers' duties, but the seniors themselves should also know about them." Other possible symptoms include numbness and tingling in the hands and/or feet, and gum infections.
Heinz says seniors should also take special notice if the symptoms mentioned are in combination with them being overweight, having high blood pressure or high cholesterol, if they have a family history of diabetes, or if they are stressed or depressed.
"It may seem like a lot, but these are symptoms that are noticeable to seniors or the live-in caregivers that are with them on a day-to-day basis," says Heinz. "Both of them need to be aware, because early detection is crucial; that can't be stressed enough. Diabetes is a disease that requires constant management and the earlier a routine can be established, the better."
Home Care Assistance – Halton/Peel Region provides its caregivers with educational material on an ongoing basis, so they can make informed decisions when caring for seniors. Contact Home Care Assistance – Halton/Peel Region for more information on warning signs of diabetes or for questions on in-home senior care.