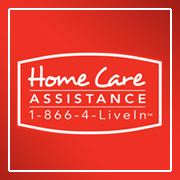 The best way to battle diabetes is by living a healthy lifestyle, which includes a proper diet and regular exercise
Toronto, Canada (PRWEB) January 16, 2015
Toronto, Canada (PRWEB), January 16, 2015 – Home Care Assistance - Halton/Peel Region (http://www.GreaterTorontoHomeCare.ca), the area's leading provider of non-medical, in-home senior care, is revealing its expert insight on the key signs that could indicate the onset of diabetes.
Diabetes is one of those diseases that can go undetected for years, according to Home Care Assistance - Halton/Peel Region. This is primarily due to the fact that many of the symptoms on their own seem relatively inconsequential. However, to ensure the best chance of effectively treating diabetes, it is crucial to detect the disease at its earliest stages, the in-home care provider's experts point out.
"Caregivers must learn to recognize signs that may possibly indicate the onset of diabetes," says Rick Heinz, owner of Home Care Assistance – Halton/ Peel Region. "Some of the signs are often so subtle that they can be difficult to detect. And since age alone increases the risk of type 2 diabetes, elder care workers should automatically be looking out for warning signs regardless."
According to Heinz, warning signs include increased thirst and appetite, frequent urination, and extreme fatigue, blurred vision, headaches, and weight loss despite normal calorie intake. (Source: "Symptoms of Type 2 Diabetes," WebMD; http://www.webmd.com/diabetes/guide/diabetes-warning-signs, last accessed January 15, 2015.)
"Caregivers really need to pay close attention to their seniors. If any one of these symptoms are glaring or occur in combination, then a caregiver should definitely alert their office for further instruction," he adds. "The goal should be to improve the lives of seniors, and part of that involves being able to help them see things they may not immediately recognize."
Heinz notes that seniors with certain pre-existing risk factors should be paid special attention: being overweight, having high blood pressure or cholesterol, and/or having a family history of diabetes are all conditions that increase the risk of diabetes.
"The best way to battle diabetes is by living a healthy lifestyle, which includes a proper diet and regular exercise," Heinz concludes. "For seniors, this could include 30 minutes of walking each day."
Home Care Assistance – Halton/Peel Region incorporates the Balanced Care Method into its home care of seniors. Its web site has details and educational content about many aspects of senior care.