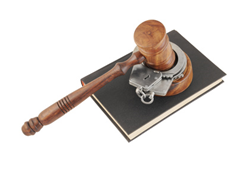 Getting rid of warrants that are no longer active is a priority for WarrantCheck.com.
Houston, TX (PRWEB) April 28, 2014
WarrantCheck.com has updated their search engine software to make sure that warrants are removed from their database as soon as they are resolved in the criminal justice system, the company announced yesterday.
"Unlike other public records, active warrants exist in a very fluid situation," a WarrantCheck.com spokesman said. "They don't stay on your record forever. Once they are resolved, they should not pop up anymore. So, we worked with our database software designers to make sure that when they are resolved, they are purged as soon as we are notified of the status change."
WarrantCheck.com noted that the updates will not be instantaneous.
"We can't change the data until we get new data," he said. "Some police departments and court houses provide updated information more quickly than others. While many provide daily updates, some only update their public records once a week or once a month, so the updates will be dependent on how quickly a given jurisdiction works."
Getting rid of warrants that are no longer active is a priority for WarrantCheck.com, he said.
"Nobody should have to worry that an active warrant will come up in their background check if they and their lawyers have resolved the situation," he said. "That's simply not fair to anyone involved. We hope this new update makes things more accurate for our consumers and the people they look up."
About WarrantCheck.com:
WarrantCheck.com is the top online resource for accessing active arrest warrants on a state, local or federal level in the United States. With over thousands of records to search through,WarrantCheck.com makes finding active warrants that has been filed with the court system simple and efficient. Visit WarrantCheck.com today to chat with a live representative, call 1-855-703-0268, or email manager(at)WarrantCheck(dot)com with any questions or concerns.