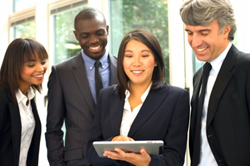 The purchase of a new or used vehicle does not always include a warranty policy that protects vehicles for more than a one-year period in the USA
Washington, DC (PRWEB) March 11, 2014
Auto warranties are one of the tools that are used by some dealerships to provide a long-term coverage period for vehicle parts and accessories. The Auto Pros company has now added warranty solutions to its research tool online to find rates and providers of aftermarket warranty plans at http://autoprosusa.net/auto-warranty.
The company tools that are available can be used by any vehicle owner to begin searching for national companies offering programs for protecting all vehicle types. The rates and provider data that is distributed through the company tool is updated automatically due to the programming installed this year.
"The purchase of a new or used vehicle does not always include a warranty policy that protects vehicles for more than a one-year period in the USA," said one Auto Pros source.
The solutions for locating applicable warranty protection for parts and accessories through the Auto Pros website is in addition to the service industry research offered through a different online system. Direct auto parts price research can be conducted through use of the optional database now available.
"We give consumers options for finding more than one service in the auto industry through our website to enhance the connections that can be made with service providers," said the source.
The Auto Pros company has adjusted the frequency of content updates to its automated tools this year. The new warranty searches that are conducted now feature real time data from selected agencies. This is similar in design to the car insurance tools launched earlier in the year at http://autoprosusa.net/insurance.
About AutoProsUSA.net
The AutoProsUSA.net company is one of the national sources to locate warranty agencies in North America on the Internet. A series of programs tools are in use by this company to supply consumer information at no cost. The AutoProsUSA.net company now allows research for auto parts, warranty and insurance products that are featured from U.S. agencies. This company has a full-time support staff now available through a national phone system each day of the year to provide additional data to researchers comparing automotive pricing or companies.