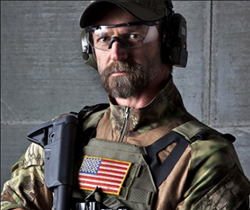 We are grateful to be TRICARE Credentialed so we can heal more warriors in a very special place.. ~ Tom Spooner, Warriors Heart CoFounder and Former Special Forces Operator
San Antonio, Texas (PRWEB) May 18, 2017
Warriors Heart announces they are now a certified TRICARE ® Provider, and the first private treatment center in the U.S. solely dedicated to healing warriors (military, veterans, law enforcement, fire fighters and first responders) dealing with chemical dependency and other co-occurring psychological disorders.
The Warriors Heart private treatment program is for adults seeking relief from substance abuse, chemical dependencies, and various psychological conditions, which might have developed related to job stress and the trauma of war. Co-occurring psychological disorders treated include PTSD (Post-Traumatic Stress Disorder), moral grief/injury, depression, anxiety and others.
Warriors Heart CoFounder and Former Special Forces Operator, Tom Spooner shared, "We are grateful to be TRICARE Credentialed so we can heal more warriors in a very special place. I've been involved in recovery since 1992, and a warrior since 1990, and have seen first-hand the effects of war on myself and my family. Warriors Heart is the only place that I've ever experienced where I can be 100% myself, and now it is helping heal other like-minded people."
What makes the Warriors Heart program unique is the peer-to-peer residential treatment, where warriors can feel safe sharing with their "Tribe". Other facilities may offer "tracks" that treat warriors, however, the programs are typically still in a group setting with clients who have not been through the front lines of trauma. There is a stigma that our warriors are supposed to be tough, but the effects of the front lines of war, the streets and fires can take a toll.
Warriors Heart has been operational since April 2016, and officially received the Gold Seal of Approval® for Behavioral Health Care Accreditation in November 2016. The program provides a confidential place where warriors can heal in an environment that supports and understands them. Warriors no longer have to deal with trauma in silence and through coping mechanisms such as alcohol.
After treatment, Chuck (US Army) reflected, "This is THE PLACE for veterans and first responders dealing with substance abuse to mask Post Traumatic Stress. Nowhere else in the country are you going to find a facility that treats its clients with respect while addressing both the substance abuse and the PTS while creating a safe environment where the client can share their darkest secrets with the staff. This safe environment for sharing allows the client to unload their emotional baggage and leave it there at the facility, returning to the real world sober, less burdened with grief."
The Warriors Heart clinical team includes licensed doctors and therapists. Chief Clinical Officer Annette T Hill, LPC, is a Gold Star Mother, who specializes in trauma. Annette's son, Adam Hill Gibson, served two tours in Iraq, and sadly passed away as a result of symptoms of PTSD in 2009. All of the Warriors Heart team is connected to the Warrior population, either through themselves or a loved one. When a client comes into treatment, not only are the warriors amongst their peers in a group setting, but the staff connect with them immediately as well.
The Warriors Heart facility is the former Purple Sage Ranch corporate retreat center with 40 beds, and "does not feel like a hospital." The facility is designed to let warriors heal in a safe and comfortable place with a private chef, fitness center, pool, creative shop, private lake, running trails and luxury amenities. The program focuses on a "holistic", healing approach to the mind, body and spirit.
According to the TRICARE website, "Being a TRICARE Provider means that you are treating America's heroes - the people making sacrifices to keep America strong and safe." Warriors Heart is grateful to be a TRICARE Provider to help heal our frontline heroes.
Media Contact
Liz Kelly, 310-987-7207
About Warriors Heart (Bandera, Texas, near San Antonio):
Warriors Heart is the first private treatment center for warriors only (military, veterans and first responders) in the US for addiction and PTSD founded by Josh Lannon, Lisa Lannon, and Tom Spooner. This rehabilitation program provides a unique peer-to peer based solution to help the over 13.3 million American Warriors faced with the self-medicating struggles of alcohol addiction, prescription and drug addiction, PTSD (Post-Traumatic Stress Disorder) and mild TBI (Traumatic Brain Injury) in a private, 40-bed facility on a 543-acre ranch. While other rehabilitation centers have a veteran track, the veterans are still mixed with civilians during treatment compared to Warriors Heart that is soley dedicated to warriors. Warriors Heart work has been featured in Forbes, Chicago Tribune, CBS Health Watch, KENS5 CBS News San Antonio, FOX 10 News Phoenix, PoliceOne, Woman's Day and Addiction Pro magazine. There is a 24-hour Warriors Heart hotline (844-448-2567) answered by warriors. http://warriorsheart.com