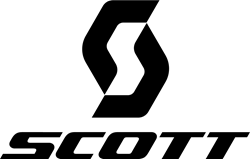 This will be a place that brings families and the surrounding community together in a healthy, active way.
Salt Lake City, Utah (PRWEB) August 27, 2014
SCOTT Sports is excited to announce its sponsorship of Wasatch Indoor Bike Park, Utah's first indoor mountain bike and BMX park. SCOTT will provide Wasatch with an assortment of mountain and park-style bikes in both adult and youth sizes for the park's rental bike program.
SCOTT Sports, who already operated a distribution warehouse in Ogden, Utah, recently moved its U.S. headquarters from Sun Valley, Idaho, to Salt Lake City.
"We are proud to be a partner with the Wasatch Bike Park, what Spencer Randle has done to create an indoor bike park will allow people to get out and ride all year. These types of facilities are going to be a great place for kids to learn the skills they need to participate and compete in the sport of mountain biking. This will be a place that brings families and the surrounding community together in a healthy, active way," said SCOTT Marketing Director Nic Sims.
Wasatch Indoor Bike Park will open in August 2014, and will be located at 815 W. 2400 S. in Salt Lake City. The first phase of the park will include a Pump Track, Skills Room, a retail space, a full-service repair shop, bike and equipment rentals, and a lounge. Future phases of the park will include a cross-country room, jump and expert rooms, and a foam pit.
"We're very excited to have a world-class company like SCOTT be not only interested in the park, but willing to supply us with amazing bikes for our rental fleet. The SCOTT brand is an international leader in the cycling industry. The crew at SCOTT has been great to work with, and we're proud to have them as a founding partner," said Wasatch Bike Park owner Spencer Randle.
For more information on SCOTT Sports and its products, visit http://www.scott-sports.com.
About SCOTT Sports
Founded in 1958, SCOTT Sports has created a legacy of innovation by pushing the boundaries of possibility across multiple disciplines. From the first aluminum ski pole to the lightest carbon bike and the first moto goggle to running shoes with NASA-developed foam, SCOTT has been at the cutting edge since the beginning.