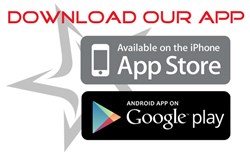 Washington, D.C. (PRWEB) September 16, 2013
As the Washington Mystics clinch a spot in the playoffs, the Verizon Center prepares for the upcoming season of its other home teams. With NHL, NBA, and NCAA basketball just around the corner, fans have plenty to look forward to.
The NHL's recent realignment means that the Washington Capitals will be pitted against many popular teams in the region, including the New York Rangers, Pittsburgh Penguins and Boston Bruins. With the recent announcement that they re-signed Marcus Johansson for a 2-year contract, and several intriguing rookie picks from the NHL draft, the Caps will be a team to keep an eye on in the coming season. The Washington Capitals play their first preseason home game on September 20th, with their first regular season home game on October 3rd.
The NBA's preseason begins in October, and fans of the Washington Wizards are eager to see what John Wall's return will mean for the team. With key additions such as Otto Porter Jr. and Eric Maynor, the Washington Wizards hope to get off to a strong start to secure a spot in the playoffs.
The Georgetown Hoyas NCAA season begins in November, with an opening game against the Wright State Riders. In spite of losing Otto Porter Jr. to the NBA draft, the team was still ranked number 4 in their conference according to ESPN's Jeff Goodman.
Fans of the NHL, NBA or NCAA can enjoy any game of the season at the Verizon Center. SuperStarTickets.com has a wide range of affordable seats. For the best viewing experience, consider the Player's Club seats or the SuperStarTickets suite. The Player's Club includes a state-of-the-art lounge with bar and 14 flat screen TVs, pool table, fireplaces, dining areas, oversize leather lounge chairs and more. The executive suite is the ultimate group or corporate experience. The suite features leather theatre-style seats, a ledge with bar stools, two flat screen TVs with seating, a private restroom, and full refrigerator with catering provided for the room. Enjoy any game of the season in style.