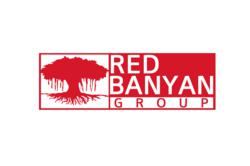 Washington, D.C. (PRWEB) October 21, 2014
Red Banyan Group, a top public relations agency, today announced a major expansion with the opening of the firm's Washington, D.C. office. This marks another milestone for the innovative firm founded by strategic communications expert Evan Nierman.
Red Banyan Group specializes in strategic communications, public relations, crisis communications, marketing and public affairs. Its Washington, D.C. office will enable the leading PR firm to also provide government affairs support for its clients. Red Banyan Group combines creative thinking and steady judgment shaped by experience with a relentless commitment to achieving results for its clients.
"Expanding with a new D.C. office is a natural next step for us," said Founder and Principal Evan Nierman. "Since its inception Red Banyan Group has worked extensively in Washington. Some of our clients are based there, and all of our clients are ultimately affected in some way by what goes on there. Creating a permanent presence on the ground will further increase our ability to connect our clients with the audiences they most need to reach, including policymakers and the public."
Red Banyan Group has a proven track record of success when it comes to helping clients effectively define their brands, develop powerful stories around their products and services, and garner media attention.
Red Banyan Group is committed to providing unparalleled responsiveness and tangible results. Red Banyan's team members work hand-in-hand with businesses and advocacy organizations to develop and execute public relations strategies that complement and reinforce their clients' overall aims.
About Red Banyan Group
Red Banyan Group is a top national public relations agency with clients all across the country. Headquartered in Florida, Red Banyan Group combines substantive understanding of complex issues with the experience and skills needed to execute campaigns that deliver results. Specializing in crisis communications, corporate public relations, government relations, and legal PR, Red Banyan group provides an integrated approach to communications rooted in strategy. Learn more at http://www.redbanyan.com, become a fan on the Red Banyan Group Facebook page and follow the firm on Twitter, Google+ and LinkedIn.