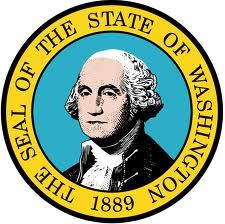 Our experts recommend that all consumers conduct research online prior to trusting a home alarm system company with protecting their homes and families.
Seattle, WA (PRWEB) August 08, 2013
The process of selecting a home alarm system can be complex and often confusing for the average consumer. For this reason, AlarmSystemReport.com has created a unique, simple and user-friendly system of ranking home alarm system companies. The site is a trusted and relied-upon third-party resource, and it has released its newest rankings of the best alarm systems in the state of Washington.
Top companies in the highly-anticipated rankings include Vivint Security, Lifehshield, Protect America and ADT Security.
All rankings released by Alarm System Report are derived from reviews conducted by a team of security specialists from both the site and the state of Washington. Reviews are unique and performed from the actual perspective of the customer because they are conducted in an anonymous, secret shopper format. Reviews used to create the rankings are based on an array of criteria, including technology and equipment, service and installation, customer service and interactive monitoring, length of alarm system contracts, pricing and warranties. After reviewing each of the companies, the team then convenes to vote on the rankings. Companies are awarded a star rating, with the highest possible rating being five stars.
The top company in the newest set of rankings received an unprecedented five star rating, meaning it scored well across all areas of review. In addition to information compiled during the review process, the team also considers customer information provided on sites such as Angie's List and Yelp to create the rankings.
Over two million home break-ins and robberies are reported each year, making a home alarm system of the utmost importance for many homeowners and renters. Despite the startling statistics, many people find it difficult to navigate the world of home security, because of the large selection of companies and the constantly changing technology available in the industry. Alarm System Report designs its reviews and rankings to alleviate the confusion associated with home alarm systems.
According to a site representative, the new reviews reflect an increased concentration on new technology available in the world of home alarm and security systems. For example, reviews focused heavily on the availability of DIY alarm systems, home automation systems, and cellular and wireless alarm systems.
In addition to reviews and rankings, Alarm System Report also provides other valuable information related to the home security industry, including information about small children and alarm systems, tips for installing DIY alarm systems, and news and updates.
Residents of Washington can now access the name of the best home alarm company in the state, as named by AlarmSystemReport.com. Additionally, site visitors can view the names of the other companies receiving top spots, and locate the accompanying reviews used in the creation of the rankings.