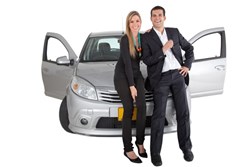 We saw the need for a solution to un-complicate the financing process for consumers.
Seattle, Washington (PRWEB) November 02, 2013
Evergreen Auto Finance is announcing the launch of a new website designed to assist clients across the entire of state of Washington, not just the Seattle-Tacoma area. The company is quickly becoming one of the leading destinations for Washington consumers who would like to eliminate the stress and hurdles that come with financing a car. The company's extensive industry relationships allow them to match consumers in real-time with finance specialists who can walk them through the process, getting their auto loan pre-approved before they ever set foot on the dealership lot.
With the new website (http://www.evergreenautofinance.com), consumers can apply online through a cutting-edge approval platform. Their application is then placed with a dealer or lender willing to fund their loan, and a specialist from said company contacts the applicants to discuss rates, terms, vehicles, and more. Nearly all of these lenders do report payments to the credit bureaus, enabling borrowers with below-average credit to rebuild their payment history by paying off their monthly installments on a regular basis, thereby resulting in an improved credit score. Applications are placed based on a variety of factors, including income and location.
"We saw the need for a solution to un-complicate the financing process for consumers," said one company spokesperson. "Car-buyers are spending way too long on dealer lots, up to four hours on average by some counts. We streamline this by leaps and bounds, and consumers can typically have their loan lined up, then simply schedule a time to pick out their vehicle at the dealership. Next to a personal car-buying service, it's hard to imagine an easier way to buy a car."
Evergreen Auto Finance does not charge a fee for online applications, and they welcome clients from every end of the credit and income spectrum.
About the Company: Evergreen Auto Finance helps Washington State consumers get approved for the auto loans they need, both in Seattle and the rest of the state.