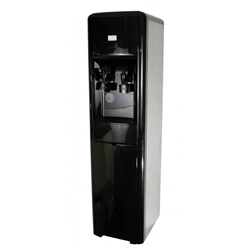 We Are the Industry Leader in Pristine Water Filtration Systems
(PRWEB) February 10, 2016
PristineHydro's™ water purification systems are gaining much popularity. Their latest addition of the Advanced Chilled Water Brewing System (http://shop.pristinewaterfilters.com/) takes their company to another level.
PristineHydro's Advanced Chilled Water Brewing Systems actually mimics the natural hydrological systems processes found in mother nature. Just add this appliance to your new or existing PristineHydro 10-Stage Under-Counter Water Revival Unit and Experience the Cold Brewed Difference.
This bottle free solution connects directly to the PristineHydro Water Filter and it will save the hassle and cost of traditional bottled water coolers. Customers will need to purchase a PristineHydro Water Revival System. Their PristineHydro's Advanced Chilled Water Brewing Systems are only available to current or new customers who purchase (or have purchased) a PristineHydro Water Revival System.
Performance Benefits

Use their 10-Stage Under Counter Filter Water Revival Unit as the water source
Unlimited pristine water supply
Piping hot and ice cold supply all the time
Hot water supply has safety design dispenser and off feature
High capacity for office use
Reliable LG compressor
PristineHydro's™ new 10-Stage Filtration Process removes 100% of all impurities and contaminants, and re-mineralizes, restructures, and recharges the water.
PristineHydro's™ Advanced Chilled Water Brewing System (http://shop.pristinewaterfilters.com/) follows a 10 Stage Water Filtration Process.
Stage One - 5 Micron Filter
Stage Two - KDF
Stage Three - Hydroxy Apatite
Stage Four - Coconut Based, Acid-Washed, Surface-Enhanced Activated Carbon
Stage Five - Reverse Osmosis
Stage Six and Seven - Dual Deionization Cartridges
Stage Eight - Re-Mineralization Cartridge
Stage Nine - Coconut Carbon Filter
Stage Ten - Vortex / Reprogramming / Recharging
Pristine Water Filters delivers to the following geographical areas:
Alabama, Alaska, Arizona, Arkansas, California, Colorado, Connecticut, Delaware, District of Columbia, Florida, Georgia, Idaho, Illinois, Indiana, Iowa, Kansas, Kentucky, Louisiana, Maine, Maryland, Massachusetts, Michigan, Minnesota, Mississippi, Missouri, Montana, Nebraska, Nevada, New Hampshire, New Jersey, New Mexico, New York, North Carolina, North Dakota, Ohio, Oklahoma, Oregon, Pennsylvania, Rhode Island, South Carolina, South Dakota, Tennessee,Texas, Utah, Vermont, Virginia, Washington, Washington DC, West Virginia, Wisconsin, Wyoming, Canada, Europe, and virtually anywhere on the planet.
PristineHydro™ (https://www.youtube.com/watch?v=A4j4uHquBPs) has also been featured on The Discovery Channel Via Newswatch Tv.
PristineHydro™ delivers water filters for the home and businesses making healthy water accessible to all at cost levels and form factors. The professionals at PristineHydro™ are highly informed regarding the history of water and how these products can enhance the consumer's life.
It is no wonder so many professional athletes and health enthusiasts are turning to PristineHydro™ for their hydration needs.
For more information please visit http://www.pristinewaterfilters.com or by calling toll free (888) 240-1175