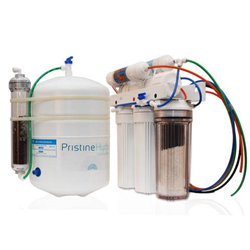 PristineHydro continues to exceed expectations in water filtration solutions for homes and travelers.
Laguna Woods, CA (PRWEB) July 21, 2015
PristineHydro (http://www.pristinewaterfilters.com) reverse engineers the hydrological cycle through its patent pending technology to produce water the way Mother Nature intended. The water available to consumers today is of course far from what Mother Nature intended. Water has been stripped down of its essential elements and has been corroded by harmful acids, sediment and overall contamination. Even the water one consumes through filters and bottled water isn't sufficient. There is only one Water Revival System that processes water to its natural state.
Through its patent pending 10-stage process, water is essentially stripped of all of the contaminants, pollutants and acids and completely revitalized in an environmentally safe and organic manner. This way the water that is consumed processes naturally through the human body helping the body heal, digest and reenergize.
Best of all, PristineHydro's Revival Systems come in various models to deliver pristine water to the home (owned or rented) to international travelers who are constantly on the go and subjected to unreliable and unhealthy water filtration (or no filtration) systems. For the portable/travel water revival system please visit: http://shop.pristinewaterfilters.com/collections/water-revival-systems/products/travel-portable-water-revival-system
PristineHydro's filtration/revival systems are one of a kind in the world and endorsed by numerous professional athletes. Check out all the buzz on how PristineHydro reverse-engineered the hydrological cycle to produce water as mother nature intends, at http://shop.pristinewaterfilters.com/collections/water-revival-systems or by calling toll free (888) 240-1175