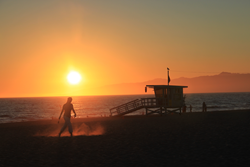 Fountains and irrigations systems are two elements that companies use to showcase a business and our water solutions are now affordable to more small businesses
Ponte Vedra, FL (PRWEB) January 10, 2015
New solutions to help companies in the North Florida area are now offered at the TLC Total Lawncare company in 2015. Companies in Ponte Vedra can now take advantage of water management services that are now offered for introductory rates at tlctotallawncare.com.
The commercial solutions that are currently offered for this year include irrigation repair, installations and general upkeep. The licensed employees who work for the TLC company are now dispatched in the Ponte Vedra area of Southeast Jacksonville to provide water maintenance solutions to owners of businesses.
"Fountains and irrigations systems are two elements that companies use to showcase a business, and our water solutions are now affordable to more small businesses," said one TLC company source.
The general lawncare services that are offered at the TLC company have been in place for more than 20 years to serve large and small companies in North Florida. The turf management and irrigation services now supplied to more companies this year are expected to increase revenue while providing affordable solutions to companies.
"We have service and installation packages that are appropriate for companies of all sizes and our team is available seven days a week," said the source.
The TLC company has added a new customer service number in order to help more business clients this year. The number at (904) 771-8889 is also available at (904) 771-TURF to provide a faster resource to obtain service availabilities, prices and explanations of service plans that are available year round in neighborhoods near Jacksonville, Florida.
About TLC Total Lawncare
The TLC Total Lawncare company provides landscaping and lawn services to companies around the city of Jacksonville, FLorida. The company has a complete team of professionals who are certified and licensed to install irrigation systems. The TLC Total Lawncare company has launched its official website redesign this year to make it an easier process to order commercial lawn services on the web.