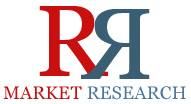 The global water soluble polymers market value is projected to reach $39,540.34 Million by 2019.
(PRWEB) February 01, 2015
This study estimates the value for Water Soluble Polymers Market and projects the same by 2019. As a part of quantitative analysis, the study segments the market by raw material, and types of water soluble polymers at country level with the current market estimation and forecast till 2019. The countries covered in the report are China, Japan, India, Brazil, Germany, the U.K., France, Italy, Spain, Canada, Mexico and the U.S. The segmentation by types includes polyacrylamide, guar gum, polyvinyl alcohol, casein, gelatin, polyacrylic acid and others. The complete report is available at http://www.rnrmarketresearch.com/water-soluble-polymers-market-by-raw-material-by-type-polyacrylamide-guar-gum-polyvinyl-alcohol-casein-gelatin-others-by-application-water-treatment-detergent-household-products-petroleu-market-report.html .
The segmentation by raw material includes synthetic, natural and semi-synthetic. Further, as a part of qualitative analysis, the research provides a comprehensive review of major market drivers, restraints, opportunities, burning issues, challenges, and key issues in the market. It also includes the company profiling and competitive strategies adopted by different market players, including SNF SAS (France), BASF SE (Germany), The Dow Chemical Company (U.S.), The Kuraray Group (Japan) and DuPont (U.S.). Ashland Inc (U.S.), Kemira Oyj (Finland), Arkema S.A. (France), LG Chem. Ltd. (South Korea) and Nitta Gelatin Inc. (Japan). Order a copy of this report at http://www.rnrmarketresearch.com/contacts/purchase?rname=276861 .
Water soluble polymers are majorly used for water treatment, and are also finding acceptance in food processing, paper, enhanced oil & natural gas recovery, surface coating, mineral processing, detergents, textiles, personal care products, pharmaceuticals and petroleum production. The stringent environmental norms & regulations for water treatment and increased demand for crude oil are other factors contributing to the increasing market of water soluble polymers.
Asia-Pacific is the global leader in the consumption of water soluble polymers and this dominance is expected to continue till 2019. China is the key market in the region, consuming more than half of the demand for water soluble polymers, followed by Japan, and India where consumption is growing steadily. An increase in the consumption of water soluble polymers for polyacrylamide, guar gum, polyvinyl alcohol, casein, gelatin and polyacrylic acid has been observed in Asia-Pacific due to continued industrialization and rise in the manufacturing sector of the region. The continuous growth and innovation, along with industry consolidations, are projected to ascertain a bright future for the industry. Priced at $4650 for a single user PDF, a discount on this research report can be requested at http://www.rnrmarketresearch.com/contacts/discount?rname=276861 .
Polyacrylamide is one of the major types of water soluble polymers market. It is majorly used in increasing the viscosity of water or to encourage flocculation of particles present in water. It is a synthetic water soluble polymer, thus can be tailored to fit into a broad range of applications. It is also used in enhanced oil recovery, where high viscosity aqueous solutions can be injected to improve the economics of conventional water flooding.
Explore more Materials & Chemicals Market Research Reports at http://www.rnrmarketresearch.com/reports/materials-chemicals .
Browse Related Report:
"Acrylic Acid & Its Derivatives Market – By Derivative Types (Esters/Acrylates – Methyl, Ethyl, Butyl, 2-EH; Polymers – Elastomers, SAP, Water Treatment Polymers; Other Derivatives), Applications & Geography – Global Trends & Forecast to 2018" research report is now available with RnRMarketresearch.com. Companies like Arkema SA, Nippon Shokubai Co. Ltd, BASF SE, Evonik Industries, The Dow Chemical Company, LG Chem Ltd, Momentive Specialty Chemicals Inc, Mitsubishi Chemical Holdings Corporation, OJSC Sibur Holding and Sasol Ltd. are discussed in this research available at http://www.rnrmarketresearch.com/acrylic-acid-polymers-elastomers-sap-water-treatment-polymers-other-derivatives-applications-geo-market-report.html .
About Us:
RnRMarketResearch.com is an online database of syndicated market research reports covering over 5000+ micro markets (http://www.rnrmarketresearch.com/latest_reports ) including life sciences and its multiple sectors like biotechnology. Our database includes reports by leading publishers from across the globe. We provide 24/7 online and offline support service to our customers.