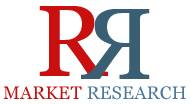 Pune, India (PRWEB) September 23, 2015
The water treatment systems (PoE) market is projected to grow at a CAGR of 8.52%from 2015 and 2020.The growth in this market is propelled by continuous growth in industrialization, especially in developing economies, increasing water contamination, and increasing awareness about the importance of clean drinking water. Check 166 market tables and 49 figures spread through 188 pages on "Water Treatment Systems Market" at http://www.rnrmarketresearch.com/water-treatment-systems-poe-market-by-technology-water-softeners-filtration-methods-reverse-osmosis-distillation-systems-disinfection-methods-and-others-by-application-residential-and-non-residential-global-forecast-to-2020-market-report.html .
The growing demand for technologically-advanced solutions that provide better water treatment and better de-contamination of water and safety features combined with health benefits is expected to drive the market for water treatment (PoE) systems, globally. In addition to this, key factors such as robust economic development, growing awareness about the benefits of water treatment, scarcity of clean water, and rapid urbanization are projected to drive the growth in the water treatment systems (PoE) market in the coming years.
Order a copy of this report at http://www.rnrmarketresearch.com/contacts/purchase?rname=417130 .
The market in the Asia-Pacific region is expected to register the highest growth by 2020 owing to significant investment in point-of-entry technologies, as well as its growing economy. The growth of this region is supplemented by the rising demand for clean drinking water in developing economies such as India and China. The main keyplayers in this market are The DOW Chemical Company, Honeywell International Inc. , 3M Company , Danaher Corporation, Pentair PLC , Best Water Technology (BWT) AG , Calgon Carbon Corporation , Culligan International, General Electric and Watts Water Technologies Inc. Inquire more here http://www.rnrmarketresearch.com/contacts/inquire-before-buying?rname=417130 .
This report covers the water treatment systems market in major regions such as North America, Europe, Asia-Pacific, and RoW. The water treatment systems market is segmented on the basis of technology, application, and region. This report analyzes various marketing trends and establishes the most effective growth strategy in the market. It identifies market dynamics such as drivers, restraints, opportunities, and challenges. Inquire for discount on this research at http://www.rnrmarketresearch.com/contacts/discount?rname=417130 .
Related Market Reports:
"Water & Wastewater Treatment Equipment Market by Types (Disinfection: Chlorine, UV, Ozone; Filtration: Granular, Adsorption, RO, MF, UF; Desalination, Testing), By Applications (Municipal, Industrial), & By Geography — Global Trends & Forecasts To 2018" Companies profiled in this research report are Accepta Ltd, Aquatech International Corporation, Ashland Inc., Buckman Laboratories International Inc., Best Water Technology (Bwt) Ag, Calgon Carbon Corporation, Culligan International Company, Danaher Corporation, Degremont Sas, Doosan Heavy Industries & Co. Ltd, Ebara Corporation, Ecolab Inc., Ge Water & Process Technologies, Hitachi Plant Technologies Ltd, Hyflux Ltd, Ide Technologies Ltd, Ion Exchange (India) Limited, Kemira Oyj, Palintest Ltd, Pentair International Sarl, The Dow Chemical Company, Thermo Fisher Scientific Inc., Va Tech Wabag Ltd, Veolia Environnement Sa and Xylem Inc. discussed in this research available at http://www.rnrmarketresearch.com/water-filtration-granular-adsorption-ro-mf-uf-desalination-testing-by-applications-municipal-industrial-market-report.html .
Explore more in Water Purification Market Research Reports at http://www.rnrmarketresearch.com/reports/energy-power/environment/water-purification .
About Us:
RnRMarketResearch.com is your single source for all market research needs. Our database includes 500,000+ market research reports from over 100+ leading global publishers & in-depth market research studies of over 5000 micro markets.