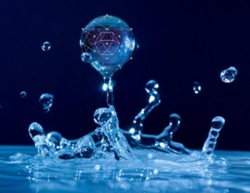 We Are the Industry Leader in Pristine Water Purification Systems
San Francisco, CA (PRWEB) April 25, 2016
PristineHydro™ has been planning their expansion into San Francisco, San Diego & Los Angeles for some time now. This immediate announcement covers offering of their popular Water Revival Systems (http://www.pristinewaterfilters.com/) to all consumers in the region.
PristineHydro™ clients can be assured that their Water Revival Systems will produce water that is 100% Acid Free, Chemical and Fluoride Free, High Alkaline pH, Structured, and Properly Mineralized with a High Magnesium Bicarbonate Content.
PristineHydro™ is comprised of a group of professionals that are dedicated to solving the global health crisis caused by acid rain, water pollution, environmental pollution, and irresponsible framing techniques. Millions of people suffer and die needlessly every year due to hard, acidic, contaminated water, waterborne diseases, and poor food quality. It's safe to say that modern agriculture has become one the biggest and ugliest failures of all time. Their founders, staff, board members, and investors are all dedicated to helping eradicate this scourge.
PristineHydro™ is dedicated to the development of a sustainable business and management plan that involves manufacturing and distributing high quality and best in class Water Filters and the only Water Revival Systems (http://www.pristinewaterfilters.com/) in the world.
The world has struggled to make progress on drinking water. Their technology provides a powerful new tool to combat this crisis by enabling the deployment of a new generation of practical and foolproof consumer Water Purification and Revival Solutions that can be used anywhere and in almost any situation.
PristineHydro's™ full range of products and services encourage an empowered lifestyle with the safest, naturally beneficial… and scientifically advanced Water Revival Systems, Nutritional Products, and Wellness Protocol in the known world.
There are many more contaminants found in the water that is being consumed. Learn more about PristineHydro's™ 10 Stage Process Water Revival System and begin removing these harmful contaminants from your drinking water.

Stage One - 5 Micron Filter
Stage Two - KDF
Stage Three - Hydroxy Apatite
Stage Four - Coconut Based, Acid-Washed, Surface-Enhanced Activated Carbon
Stage Five - Reverse Osmosis
Stage Six and Seven - Dual Deionization Cartridges
Stage Eight - Re-Mineralization Cartridge
Stage Nine - Coconut Carbon Filter
Stage Ten - Vortex / Reprogramming / Recharging
Pristine Water Filters delivers to the following geographical areas:
Alabama, Alaska, Arizona, Arkansas, California, Colorado, Connecticut, Delaware, District of Columbia, Florida, Georgia, Idaho, Illinois, Indiana, Iowa, Kansas, Kentucky, Louisiana, Maine, Maryland, Massachusetts, Michigan, Minnesota, Mississippi, Missouri, Montana, Nebraska, Nevada, New Hampshire, New Jersey, New Mexico, New York, North Carolina, North Dakota, Ohio, Oklahoma, Oregon, Pennsylvania, Rhode Island, South Carolina, South Dakota, Tennessee,Texas, Utah, Vermont, Virginia, Washington, Washington DC, West Virginia, Wisconsin, Wyoming, Canada, Europe, and virtually anywhere on the planet.
PristineHydro™ (https://www.youtube.com/watch?v=A4j4uHquBPs) has also been featured on The Discovery Channel Via Newswatch Tv.
PristineHydro™ delivers water filters for the home and businesses making healthy water accessible to all at cost levels and form factors. The professionals at PristineHydro™ are highly informed regarding the history of water and how these products can enhance the consumer's life.
It is no wonder so many professional athletes and health enthusiasts are turning to PristineHydro™ for their hydration needs.
For more information please visit http://www.pristinewaterfilters.com or by calling toll free (888) 240-1175