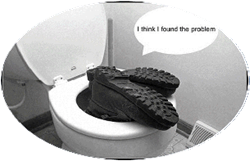 Our customers only want to know two things about their flood emergency. For one, can we dry out their home or business AND for two, can we really get there in 27 minutes."
Atlanta, GA (PRWEB) June 03, 2015
Actively in the news today are instances of adults and children who have gone missing or lost their lives due to the devastating Texas floods of 2015, referenced at CNN.com. Mr. White was asked if he has flood damage safety advice. He responded with, "Once you notice that there is a problem of standing water damage or even just squishy carpet, be sure not to touch any lamps, light switches, or pipes overhead. There is risk of electrical shock."
Recent rainfall amounts here in Metro Atlanta has caused flooded basements and crawlspaces states Owner of Flood Atlanta, LLC: "Texas is just a very poignant reminder that flood damage can happen quickly and relentlessly just like we experienced in the September floods of 2009."
He goes on to say, "We received more than 1800 phone calls in a week from folks who needed water extraction help plus dehumidifiers and fans. We were not prepared for that many calls." He reinforces, "Today, we are prepared with uncommon cleanup solutions including reflooding a rainwater soaked carpet in a controlled manner, thus washing it clean instead of throwing it out."
According to wsbtv.com as they were taking a look back at the epic floods of 2009, experts say that devastating floods could happen again in Atlanta. Katie Walls, certified meteorologist with a master's degree specializing in flooding and looking into the causes also states that the flooding of five years ago could happen again.
Listed on redcross.org, the American Red Cross, now serving for their second century, serves 12 metro Atlanta counties with one phone number of (404) 876-3302. Counties listed are Cherokee, Clayton, Cobb, DeKalb, Douglas, Fayette, Fulton, Gwinnett, Henry, Newton, Paulding and Rockdale. CEO, Terri Badour Duckett, and an all-volunteer board of directors guide the work of this chapter. After the devastating floods of September 2009, this chapter of American Red Cross offered relief of flood victims and welcomes donations of money and time.
Mr. White was asked to give other sources of water damage that could happen in Metro Atlanta. He lists his top three: "Busted water heaters in need of repair could lead to flooded basements and the like, broken pipes could lead to wet ceilings and drywall repair, and the infamous clogged toilet could lead to toilet overflow."
He continues, "Unlike ground water, which is not covered by homeowners insurance, these top three causes of water damage are covered by homeowners insurance according to their policy."
FloodList.com, reporting floods and flooding news since 2008, states that Texas experienced the wettest month ever and suggests that the latter half of the year is a good time to review flood insurance policies.
Given the size of Metro Atlanta and the numerous cities it contains, Eric White was asked to list the top thirty cities that he serves. He responds, "These are not in alphabetical order but Atlanta, Sandy Springs, Dunwoody, Suwanee, Tucker, Johns Creek, Smyrna, Lawrenceville, Doraville, Milton, Duluth, Lilburn, Norcross, Alpharetta, Woodstock, Roswell, Marietta, Buckhead, Buford, Braselton, Stone Mountain, Kennesaw, Snellville, Midtown, Decatur, Peachtree Corners, Flowery Branch, Virginia Highlands, Druid Hills, Avondale Estates all can use our water extraction service."
Eric White of Flood Atlanta, LLC can be reached at (678) 919-9144.
Sandra Powell reports