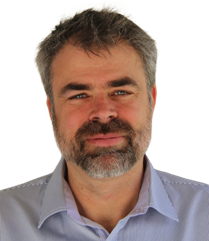 The hardest part of making money on eBay used to be finding which products to sell and where to source them. Today we use technology to 100% automate the process
(PRWEB) February 13, 2014
Neil Waterhouse of Waterhouse Research literally 'wrote the book' on buying and selling online. His eBay success, including books and DVDs, positions him as an expert in the online shopping world. A recent report titled, "Online Shopping Trends 2013: Most Popular Categories, Top Purchase Drivers" outlines the most common types of products purchased online. Waterhouse supports this study and offers advice on how to benefit.
"The hardest part of making money on eBay used to be finding which products to sell and where to source them. Today we use technology to 100% automate the process," says Waterhouse.
According to the report, consumer electronics, books and clothing and apparel took the leads. Waterhouse says, to make a profit, it's all about knowing which items are "already" making the most profit. He also advises the following when it comes buying and selling on eBay:
-Larger items gain the most profit.
-Use a site like WaterhouseResearch.com to find eBay Hot Products.
-The fastest selling items are not normally the most profitable ones.
Waterhouse also has a new DVD titled, eBay 101-Live: Getting started and How to Find Your 1st Product to Sell. The new DVD will teach how to get started making money on eBay and how to find the right high profit product to sell.
To find out more information about how Waterhouse Research, please visit http://www.waterhouseresearch.com.
About Waterhouse Research
Waterhouse Research is the brain child of Neil Waterhouse, author of eBay book "Million dollar eBay Business From Home – A Step By Step Guide."
The concept of Waterhouse Research began its creation back in 2002 by Neil to help him find out which items (keywords) were the hottest items on the internet. Neil would track these keywords and see which keywords reported a sale. The goal of Waterhouse Research is to help eBay sellers make more money on eBay by showing eBay sellers which items to sell and reveal the suppliers. Our mandate is to help eBay Sellers make more money. Our customers vary from new customers learning how to sell at eBay to top 500 eBay businesses. Our customer service team is here to help you. Their job description is "To make you smile!" and we find the best way to do this is help our customers make more money. We take pride in our work and offer a no questions asked 100% money back guarantee on everything we do.