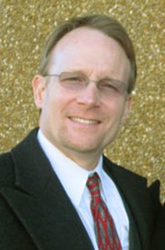 Personal injury attorney Albert Salvi has been awarded with a 2014 Clients' Choice Award from Avvo.
Waukegan, IL (PRWEB) January 15, 2015
The Lake County personal injury law firm Salvi & Maher, LLC is pleased to announce that Attorney Albert Salvi has been awarded with a 2014 Clients' Choice Award from Avvo.
Avvo.com is an online legal services marketplace, which allows potential clients to browse attorneys based on ratings, reviews and disciplinary records. The Avvo Clients' Choice Award takes into consideration both the quality and quantity of client reviews that the attorney receives as it is reserved for only those top attorneys who earn five or more client reviews of four stars or above during the course of twelve months.
Waukegan personal injury lawyer Albert Salvi earned his Juris Doctorate from the University of Illinois College of Law and earned his Bachelor of Arts Degree from the University of Notre Dame. Salvi assists clients with various personal injury matters including car accidents, slip and falls, defective products, dog bites, medical malpractice, product liability and wrongful death.
In addition to his law firm experience, in 1992, Salvi was elected to the Illinois House of Representatives and was re-elected to a second term in the Illinois General Assembly representing western Lake County. He is also a former candidate for the U.S. Senate in 1996 and for Illinois Secretary of State in 1998.
Waukegan personal injury lawyer Albert Salvi holds an active membership with numerous professional associations including: the National Federation of Independent Business (NFIB), the Illinois Trial Lawyers Association, Illinois State Bar Association, American Bar Association and Lake County Bar Association.
About Salvi & Maher, LLC:
The team of veteran Waukegan personal injury lawyers at Salvi & Maher, LLC have over 85 years of combined legal experience. Salvi & Maher, LLC has four convenient office locations throughout Illinois including downtown Chicago, Waukegan, Wheaton and Richmond. The Lake County law firm is dedicated to helping individuals and families recover from personal injury matters. Call any of the four offices today at 847-662-3303 or fill out the online contact form to schedule a free initial consultation.