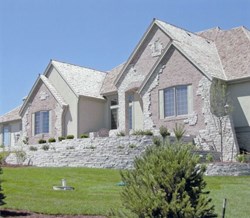 As a family-owned Waukesha landscaping company, Central Services prides itself on providing superior service at affordable prices.
Waukesha, Wisconsin (PRWEB) January 31, 2014
Waukesha landscape company Central Services Co. Inc. is pleased to announce that they are celebrating their 40th year in business. As Waukesha landscapers known for their superior standards and exceptional personnel, Central Services is honored to have served over 25,000 satisfied customers throughout Waukesha and the state.
As a Waukesha landscape company devoted to giving its customers the best experience possible, Central Services demands that all employees are educated, trained and licensed in their area of expertise. From gardening and horticulture to landscaping construction and maintenance, when customers choose Central Services, they can count on getting passionate, dedicated landscaping professionals who have one goal: to transform the look and feel of their property.
Gary Bohrer, owner and founder of the Waukesha landscape company, knows that what sets his landscaping company apart from the rest is the quality and loyalty of his team. Trained and educated, these true professionals give their customers knowledgeable, inspired service that is backed by four decades of experience.
As a family-owned Waukesha landscaping company that prides itself on providing superior service at affordable prices, Central Services has more than earned its A+ rating with the Better Business Bureau (BBB). And that's not all, they are also members of the Milwaukee chapter of the National Association of the Remodeling Industry (NARI) and the Wisconsin Landscape Contractors Association (WLCA).
For year-round, full-service landscaping, Waukesha turns to Central Services. Not only does Central Services offer traditional landscaping services — such as landscape design, lawn care, seeding, sodding and planting — they also offer:
· 24/7 commercial snow services (including plowing, blowing, salting & shoveling)
· Seasonal grounds maintenance (including spring cleanups, fall cleanups and as-needed snow maintenance)
· Organic and pet-safe lawn fertilization programs
Milwaukee landscape company Central Services knows that they would not have been able to build their business here in Wisconsin without the help of the nearly 30,000 families they have worked with over the years. For decades, Central Services has been the Waukesha landscape company that locals have turned to again and again. So, as they celebrate their 40th year in business, the Bohrer family thanks all of the customers who have helped them along the way!