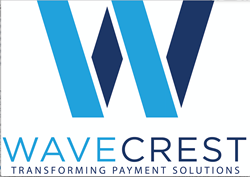 GIBRALTAR (PRWEB) June 09, 2017
WaveCrest's MyChoice Remote Host Authorization (RHA) earned recognition for its innovative payments technology that streamlines and simplifies electronic payments processes during the 2017 Pay Awards. Sponsored by Paybefore, a global source for industry news, information, and analysis, Pay Awards honors organizations that demonstrate the highest levels of excellence in prepaid and payments technology worldwide.
The most prestigious recognition of excellence in the global prepaid and payments technology industry, Pay Awards presented winner's seals to winning companies in 24 categories representing four industry sectors—Prepaid, Retail and Loyalty, Payments Technology, and Individual. WaveCrest's MyChoice RHA was selected by a panel of industry-leading judges to receive the winner's seal in the Most Innovative Technology category.
Marking the 11th annual Pay Awards presentation, Paybefore editor-in-chief and judging panel chair Loraine DeBonis, along with the expert panel of judges, evaluated a field of global nominees.
DeBonis says he is proud to recognize WaveCrest's contributions to propelling the payments technology industry forward.
"As our industry changes, we remain committed to honoring innovation and excellence," DeBonis says. "The competition also observed a remarkable number of consumer-focused solutions featuring ingenious approaches to savings and incentives that are making a difference in people's lives."
Among the big themes in this year's competition were payment solutions tailored to specific B2B, healthcare, travel and entertainment (T&E), and cross-border payment needs.
WaveCrest's MyChoice RHA solution is a unique, first-of-its-kind program that enables partners to operate card programs in places where the store of value is held outside of the core processing platform or where the store of value can be any liquid asset.
Store of value examples include loyalty points, tokens, gold, gift cards, Fiat balances, etc. WaveCrest MyChoice RHA services enable the coordination of real-time processing of open loop card transactions using a remotely held store of value as the basis of authorization for a transaction. The universally acceptable MyChoice RHA solution allows customers to access their remote stored value assets on the go, bringing great untapped value to these assets and eliminating the need for conversion prior to making any payments or purchases.
"We are very excited to be recognized by Paybefore for our continual efforts to bring innovation to the payments space," says Miles Paschini, WaveCrest co-founder and Chief Revenue Officer. "With our focus on cross-border payments, WaveCrest's RHA solution truly eliminates barriers by allowing multiple asset classes to back a single payment card."
WaveCrest's RHA solution met or exceeded Pay Awards' competition criteria to earn recognition for its innovative payment technology that pushes the boundaries of the industry, solves a problem, and enables electronic payments to become more accessible/usable for value chain participants or end users.
Pay Awards honorees receive a winner's seal that represents a mark of excellence and innovation in the payments solutions industry.
For more information about WaveCrest and its payment solution offerings, visit the WaveCrest website, email WaveCrest Head of Marketing Siobhon Watson at siobhon.watson(at)wavecrest.gi, or call +1 858-281-1381 in the U.S., or +350 200 62692 ext. 321 in Gibraltar.
About WaveCrest
WaveCrest, a Fintech Company, provides next-generation payment solutions and services to governments and businesses of all sizes worldwide, WaveCrest's MyChoice Corporate payment solution allows businesses to streamline their commission, business, incentive, and travel payments, and control expenditures with enhanced convenience, flexibility, and security. WaveCrest helps businesses make payments easily, without the need for cardholder bank accounts or credit checks. The company's MyChoice Corporate solution is simple to set up and manage and offers a hassle-free payment solution for employees, agents, affiliates and suppliers.
About Paybefore:
 
Paybefore is the leading information provider to prepaid, mobile and emerging payments industry professionals, offering the latest news, commentary, analysis and industry-insider perspective. Paybefore's family of media properties includes Paybefore.com; Pay News; Pay Gov; Pay Week; Pay Op-Ed; Pay Magazine and a global payments directory, and Pay Connectavailable online. Visit us at http://www.paybefore.com.