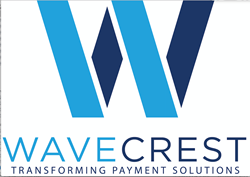 Steve (Bishop's) expertise enhances our team's ability to develop robust systems that will support and protect our customers while ensuring platform stability through a period of transformational growth.
CORAL SPRINGS, Fla., and GIBRALTAR (PRWEB) March 23, 2017
WaveCrest, a digital payment solutions provider for global corporations and governments, announced today that Steve Bishop has been named Chief Technology and Security Officer.
Driven by its MyChoice Corporate solution, WaveCrest enabled more than $1 billion of payment transactions in 2016 and the company expects its growth to accelerate as it ramps up investments business wide.
Bishop's initial focus will be on ensuring that the company's payments infrastructure—including its proprietary transaction authorization and fraud management engine—is enhanced to support the company's anticipated volume growth. He will also be responsible for developing robust tools and controls to help both business partners and individuals better utilize and secure their accounts.
Bishop brings a proven track record for building technology solutions for the payment processing industry, including card issuing, acquiring, and bank-to-bank clearing services. His background in progressive compliance systems, risk management, loyalty systems, mobile and web technologies, and specialized payment and data processing for purpose-specific needs, makes Bishop perfectly suited to execute WaveCrest's technology and security strategy.
In recent years, Bishop has provided advisory and consultancy services to boards and executives of several established companies and start-ups in both the payments and consumer-incentive loyalty market. In his capacity as an advisor and consultant, Bishop introduced new product strategies, designed and built technology platforms, performed business development and sales activities, and streamlined development and back office operations.
Prior to his consulting activities, Bishop served as Chief Information Officer at WaveCrest, Chief Technology Officer at FIS Prepaid Solutions and Chief Technology Officer at WildCard Systems. During his tenure at WildCard, Bishop designed and built one of the first open-loop prepaid processing platforms.
"I am delighted that Steve has re-joined us at a time when our focus is on the next stage of our growth," says WaveCrest CEO Brent Almeida. "Steve's deep knowledge and experience in this industry will be invaluable in guiding our technology teams to develop innovative fraud prevention tools.
"Steve's expertise also enhances our team's ability to develop robust systems that will support and protect our customers while ensuring platform stability through a period of transformational growth."
Bishop's enthusiasm for WaveCrest's focus and commitment to continuously improving its customers' experience and security made his decision to return easy.
"I am very excited about being involved in expanding on the opportunity," Bishop says. "We will continue to focus on offering business partners an efficient and safe means of funds distribution through a wide variety of payment instruments and channels.
"This focus exemplifies the advancement of a valuable and vital need rarely provided in our industry, both regionally and globally."
For more information about WaveCrest and its payment solution offerings, visit the WaveCrest website, email WaveCrest Head of Marketing Siobhon Watson at siobhon.watson(at)wavecrest.gi, or call +1 858-281-1381 in the U.S., or +350 200 62692 ext 321 in Gibraltar.
About WaveCrest
WaveCrest provides award-winning payment solutions to corporations and governments worldwide, focusing on specialized corporate payments markets and cross-border remittances. Programs include business-to-business payouts, employee, student and transportation, mobile wallets, prepaid cards, lottery payments, pre-defined and custom offerings. WaveCrest Holdings Limited in Europe is a regulated e-money issuer and a principal member of MasterCard and Visa EU. WaveCrest Payment Services of the Americas, Inc. is a FinCEN-registered prepaid access provider, and an issuer of Discover Network prepaid cards.
###