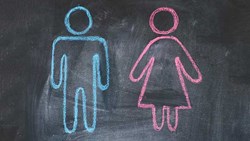 Pittsburgh, PA (PRWEB) February 14, 2014
Although sleep is universal habit among all people (and animals), the way men and women sleep may actually differ in a few important ways. Sleep and mattress blog The Sleepy Shopper tackles the subject in their latest article, "Interesting Ways Men & Women Sleep Differently", which draws on recent surveys and scientific studies to highlight divergent habits and needs.
Because sleep is an essential function, vital for both physical and mental health, understanding unique ways that rest can affect men and women can be important for prevention. With this in mind, The Sleepy Shopper's article covers a survey of sleep device users as well as several university studies and suggested guidelines for sleeping better.
From who usually makes the bed to who sleeps better with a partner, the survey from sleep tracking device Jawbone Up offers some interesting insight into the habits of men and women. The other facts and studies, from sources including Duke University, Harvard Medical School, the American Academy of Sleep Medicine Journal, and the National Institutes of Health, look at physical and mental health. For example, women are more susceptible insomnia and other sleep disorders, and experience worse mood and health side effects from sleep loss than men.
While rest and sleep deprivation may affect the genders in different ways, sleep hygiene solutions for improving rest quality and quantity prove similar. The article concludes with five tips for improving sleep, including allowing enough time for adequate rest, cutting electronics before bed, keeping temperatures optimal, ensuring that one's mattress is comfortable and in good condition, as well as incorporating moderate exercise and sleep-friendly foods into daily routines. The Sleepy Shopper website also features several other articles on rest and mattress shopping, including buying guides and brand comparisons for interested readers.
TheSleepyShopper.com offers insights and information for consumers, focusing exclusively on mattresses, pillows, bedding and sleep products. Utilizing an accessible, responsive blog format, the website aims to help educate consumers about their options and on making better buying decisions. From industry research, to product reviews, and general guides, the blog is a must-read for anyone in the market for a new mattress.