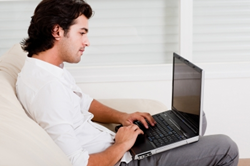 There are good and bad ways that a person can integrate into an investment program, and we're now showcasing some of the trusted ways to grow wealth at a faster rate
Atlanta, GA (PRWEB) March 01, 2015
Resources for new strategies to save more money and make the most of annual investments could be helpful to the average adult planning for retirement. The JWB Group is now showcasing its ways to build wealth faster through various investments that are now presented online at http://www.jwbrealestatecapital.com/faster-ways-to-build-wealth.
A variety of procedures to help a person make better decisions, reduce expenses and save more money to invest are now provided in list formation at the JWB website. This 2015 wealth building guide is meant to provide options for a person who has been unsuccessful in the past at saving extra money to invest.
"There are good and bad ways that a person can integrate into an investment program, and we're now showcasing some of the trusted ways to grow wealth at a faster rate," said one JWB company source.
Aside from the new strategies for income generation that are provided, the JWB company has completed the publication of its beginner guide to real estate investing. Because this guide is supplied at now cost, any person using a PC or mobile device can retrieve this guide by visiting any section of the company website.
"We're now posting solid information weekly that adult investors could find useful when considering what investments to make to grow a better income portfolio this year," said the source.
Adults who are within 10 years of retirement in the U.S. can now review the comfortable retirement planning guide that is now provided at http://www.jwbrealestatecapital.com/paths-to-a-comfortable-retirement-with-real-estate on the JWB homepage. This guide explains measures that can be taken this year to help set someone up for financial success during retirement years.
About JWB Real Estate Capital
The JWB Real Estate Capital company helps adult create wealth through the housing industry in the state of Florida. The company is now accepting different forms of financing for its investment properties for sale. The JWB Real Estate Capital company was awarded the 81st fastest-growing Gator-led company in the entire United States by the University of Florida in February 2015.