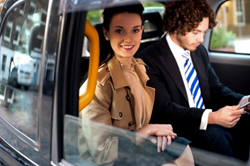 We're now providing more tips and solutions that any person can access when considering investing money in the U.S. in 2015
New York, NY (PRWEB) January 19, 2015
A new pathway to earning residual income from investments in the housing market has been launched by the JWB Group this year for adults across the U.S. New content is posted on the company website that details 3 ways to invest $10,000 in 2015 through various programs at http://www.jwbrealestatecapital.com/best-way-to-invest-10000.
This free of charge content is accessible to investors who plan to use funds to build a portfolio of personal wealth this year. The development of new methods of income generation at the JWB company has helped to prepare the content being offered to website visitors online.
"We're now providing more tips and solutions that any person can access when considering investing money in the U.S. in 2015," said a JWB company rep.
The different ways to invest $10,000 that are provided at the JWB website this year are focused simple housing industry related investments. Programs like REITs, IRA investing and turnkey properties are showcased in the content. For adults who want more access to income building tips, an investor guide is also available upon request.
"Our website is more than a business card for our company and now includes more helpful content geared towards beginners in all parts of the USA," said the rep.
The JWB Real Estate Capital company recently celebrated the launch of its construction division late last year. This new program is providing the company with new construction homes that will be used for passive income for current or future company clients. More information on this program can be found in the company blog at http://jwbrealestatecapital.com/blog.
About JWBRealEstateCapital.com
The JWBRealEstateCapital.com company offers free of charge investment industry content that beginners can access on the web. The company launched one of the first turnkey programs in 2005 to help investment clients purchase affordable real estate for sale. The JWBRealEstateCapital.com company has boosted its annual earnings for clients and returns are now above 10 percent owners of the company supplied rental homes.